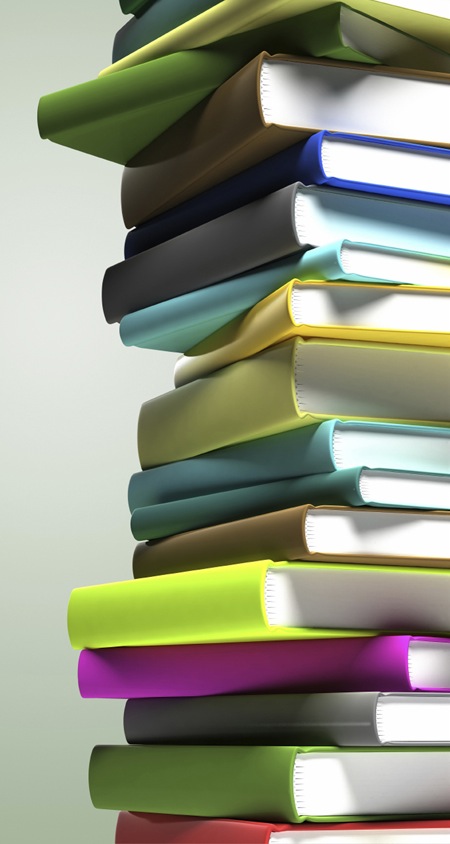 Calling all avid book readers (or in my case wanna-be-avid-book readers), break out your summer reading lists and sign up for BookSwim.  Similar in concept to Netflix, Book Swim is an online books & textbooks service that for a monthly charge allows you to to rent without due dates, late fees or shipping charges.
There are 4 levels of membership:
Light reader (3 books at a time) – $23.95/month
Casual reader (5 books at a time) – $29.95/month
Avid reader (7 books at a time) – $35.95/month
Devout Reader (11 books at a time) – $59.95/month
How it works: Browse their selection of books and add any of interest to your 'Pool' (which is the equivalent of your 'Queue' on Netflix).  You can then organize and prioritize the order.  Then depending on which plan you signed up you'll receive the books in order of your pool.  If for any reason one of the books is not available, you will get an email in your inbox asking you prefer to have the next book in your Pool sent or to wait for the book to be back in stock.  From there the books are shipped to your doorstep with a prepaid envelope for you to return them at your convenience.  You don't have to return all the books at once, in fact they recommend holding onto 1-2 books (depending on your plan), so that you're never empty handed while waiting for your next shipment; which generally is about a 7-10 day turn around time.
What I like about this service is it's inspired me to read more, but also keep an active, organized list of recommended books friends have suggested for me. It's also great way to start reading a book without committing to purchase it, while being less wasteful (and for someone with a small NYC apartments it's a huge space saver).  I was pleased with the assortment on books and found the mass majority of my reading list to be available; however I so suggest browsing their catalog prior to signing up to be sure the selection meets your satisfaction.  If a book is not available you can recommend they purchase it and if enough people ask for it they will add it to their mix, send you a notification and automatically add it to your pool.
For more information visit BookSwim.com
Affiliation: A complimentary press membership was given to Pretty Connected by a company representative for consideration of a review.  Pretty Connected was under no obligation to write this review.