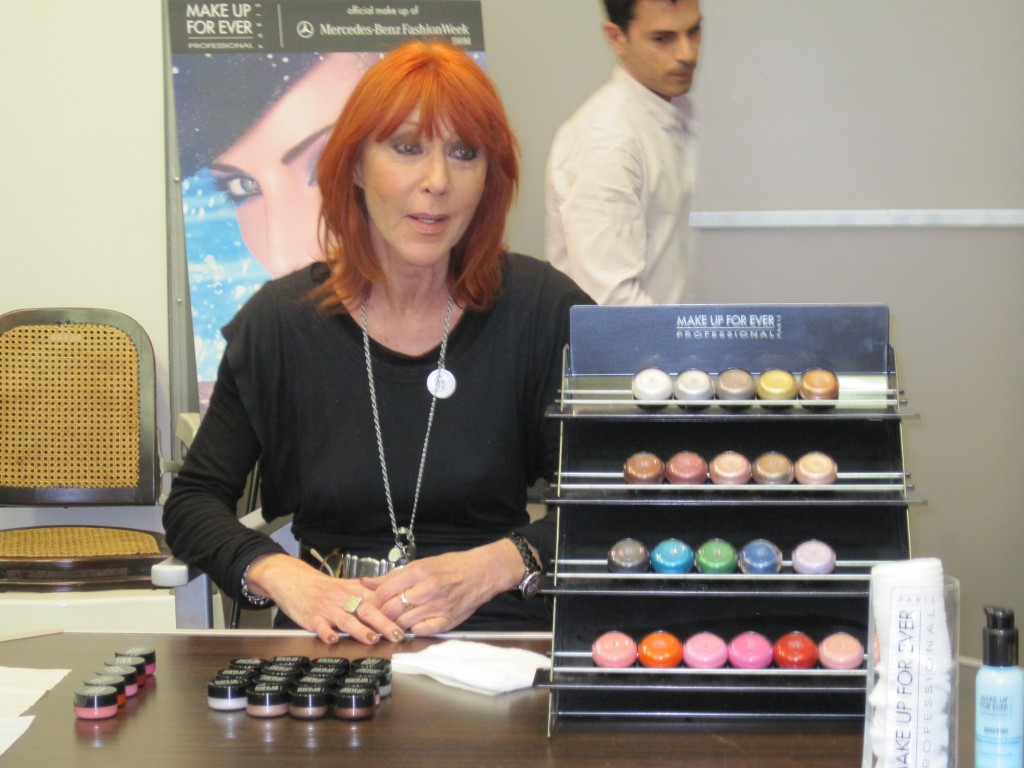 Danny Sanz, Creator of MAKE UP FOR EVER  has done it again!  When it comes to high pigment, HD (high-definition) color the woman is a goddess in my book.  The latest addition to the MUFE collection is Aqua Cream.
Sanz created the line out of deep need by makeup artists for products that can stand extreme conditions from television studios to fashion shows, that could combat high heat from spotlights and would also be resistant to water.  22 shades of pure smudge-proof, tear-proof, waterproof color, which can be worn on eyes, lips and cheeks.  The amazing burst of intense color glides effortless on all areas of the face, and a little goes a long way.  Once applied, you have about a 10 second window to adjust the application, because once it's on, it's not going anywhere.  If you need to adjust the employment, just go in with a q-tip with makeup remover.  A seriously stunning collection of colors, that can be worn alone or blended together to create endless looks.  Best part is it doesn't crease.  The cream formula goes on matte, but has such high pigment and picks up light from your surroundings for high shine.  Can be applied with your flinger tip or brush.  If it's too drying on your lips, apply lip balm first or lipgloss over.
Price: $22, available at Sephora.com
Affiliation: This product was given to Pretty Connected by a company representative.  Pretty Connected was under no obligation to write this review.