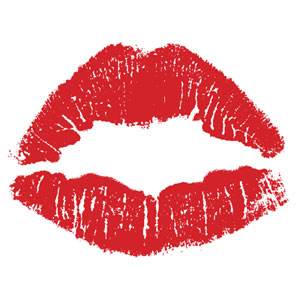 In honor of Veteran's Day, tomorrow, November 11th, Cosmopolitan Magazine and Maybelline New York are partnering with the United Service Organizations (USO) to collect and deliver "Kisses for the Troops."
There goal is to set a new Guinness World Record for most lip-print kisses collected in 12 hours on postcards to be mailed to our troops overseas.  For every kiss collected, Cosmo & Maybelline New York will donate a $1 to the United Service Organizations (USO), the designated charity partner.
Here's how it works:
From 7 a.m. to 7 p.m., Cosmo will be traveling throughout New York City to collect kisses. Participants will be asked to leave their kiss mark (Maybelline New York will provide new ColorSensational lipstick) on a postcard along with a message of support. The postcards will be distributed to military bases overseas on New Year's Eve, so they too can have a kiss at midnight!
Kiss Vehicle Route – New York City, Wednesday November 11th
Rockefeller Plaza, 7 a.m. – 8 a.m.
Military Island in Times Square 8:30 a.m. – 10:30 a.m.
L'Oreal building (near 575 Fifth Avenue and East 48th street) 11 a.m. – 1 p.m.
Columbus Circle 12:30 p.m. – 1:30 p.m.
West Soho (near 6th Avenue & Bleeker) 2 p.m. – 3 p.m.
NYU (near West 8th Street & 6th Avenue) 3:30 p.m. – 5:30 p.m.
Union Square 4:00 p.m. – 5:00 p.m.
Meat Packing District 6 p.m. – 7 p.m.
Not in NYC? You can still participate! Details HERE
For more information click HERE