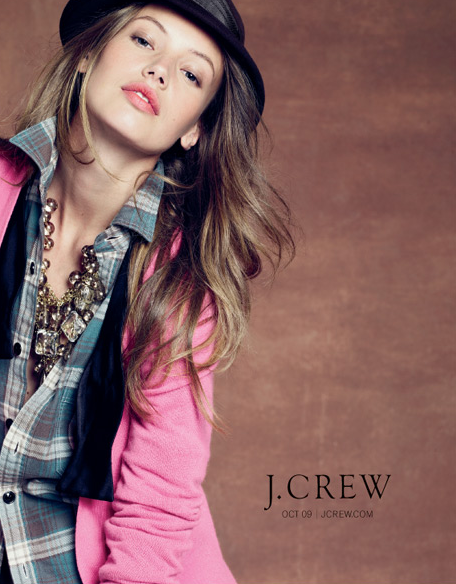 Having a merchandising background, I can honestly say when I saw October's edition of J. Crew's catalog, I was blown away.  Aside from the gorgeous clothing assortment (which I want in my wardrobe), the layouts, colors and alliances in this book are done so superbly well.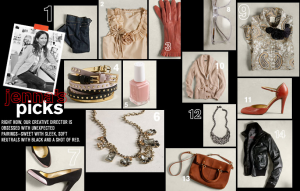 The opening spread which features J. Crew's Creative Director, Jenna Lyons 'picks', displays 14 products, including Essie's Nail Polish in Eternal Optimist! The proceeding spreads have great energy and are styled so well with unique mixings of color and fabrication that it's inspired me to mix my existing wardrobe in new ways.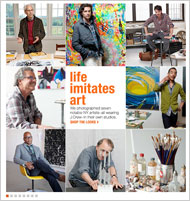 The men's section features photographer Jason Schmidt shooting artists Ryan McGinness, Chris Dorland, Lucien Smith and Stephen Shore in their respective studios, looking quite dapper in their J.Crew ensembles.
Really a fantastic catalog, well done J. Crew!
More on the Artists HERE