Last week, I had the pleasure of celebrating the launch of Leila Sham's Spring 2010 Collection at her beautiful, drool-worthy apartment in Williamsburg.  If I wasn't so in love with the collection and consumed by my excitement of having the opportunity to own Style No. 20 Bicolor Sequin Dress (Color: Purple to Gold), I would say she missed her calling as an interior designer.  Except having known Leila and how creative she is, it's safe to say she has a lot of callings.
This dress is so amazing! You can actually brush the sequence down to reveal the purple side or up to see gold, creating whatever purple/gold combination desired!
Having been laid off earlier this year from her position as Director of Color and Concepts for Express, Leila seized the opportunity to release her creativity and ultimately herself without the limits or restraints of 'too bright, too expensive, too short, too sparkly, too edgy, too loud, too Leila' as parameters from her former positions (Leila also served as the Design Director of DKNY Jeans).
Other highlights from the collection: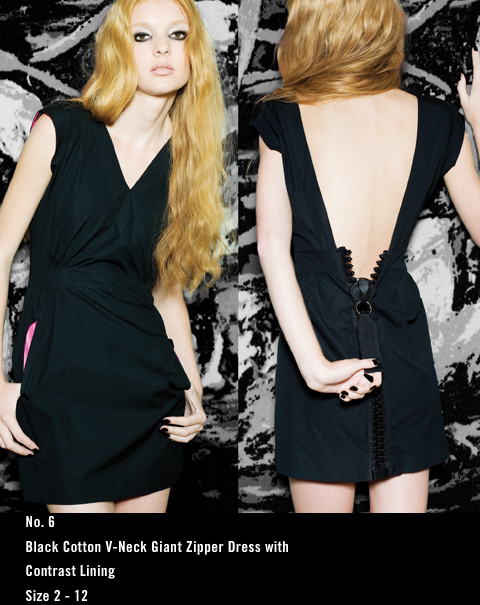 Ummm can I put this zipper on every dress I own? I'm kind of obsessed with it.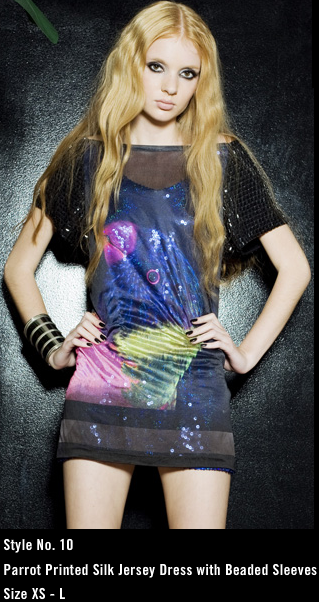 I would sport this downtown any night of the week.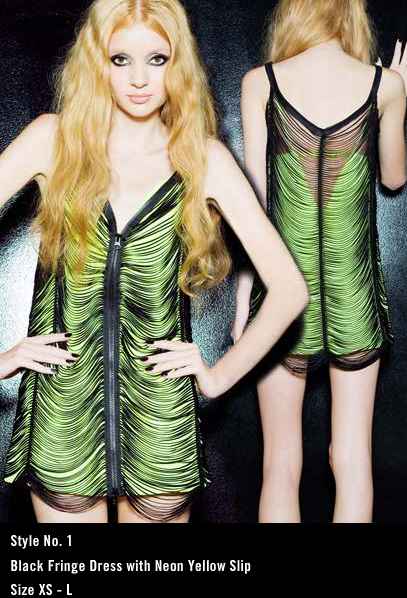 This dress could get me into serious trouble.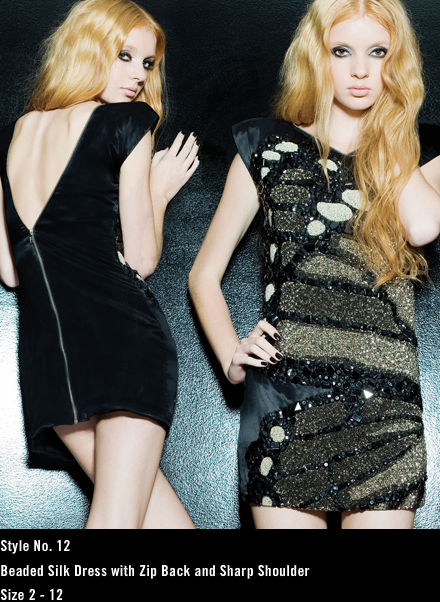 This has me written all over it.

If I start working my legs out now, by Spring 2010 I have a shot of doing these dresses justice.  I'm a fan!
For more information visit www.leilashams.com
Lookbook/images photographed by renowned Fashion Photographer Shannon Sinclair.
Model's makeup look:
FACE:
MAKE UP FOR EVER: Face & body liquid make up foundation
LIPS:
NARS Cosmetics: Lipstick in Belle de jour
EYES:
GIVENCHY: Magic Kajal in Magic Black
Three: Shimmering Color Veil in Drive-in Saturday
I've never tried Three but apparently it's Japanese domestic brand name that just launched in September. Originally only available in Japan, the brand now sells worldwide-or so I'm told.  I would confirm for myself but the website isn't in English.  Note to self: figure out how to find and try Three.