EMU? More like, OMG! Up until now I thought of EMU Australia as an UGG-like brand that made ultra warm sheepskin boots, now after seeing their Spring/Summer 2012 I realize they are so much more! For starters, they have a full line of shoes (men's + women's) that stretches beyond their classic Stinger sheepskin boots, as well as a clothing line, accessories and the most draw-dropping adorable kids collection of boots.
I mean seriously, can you handle it?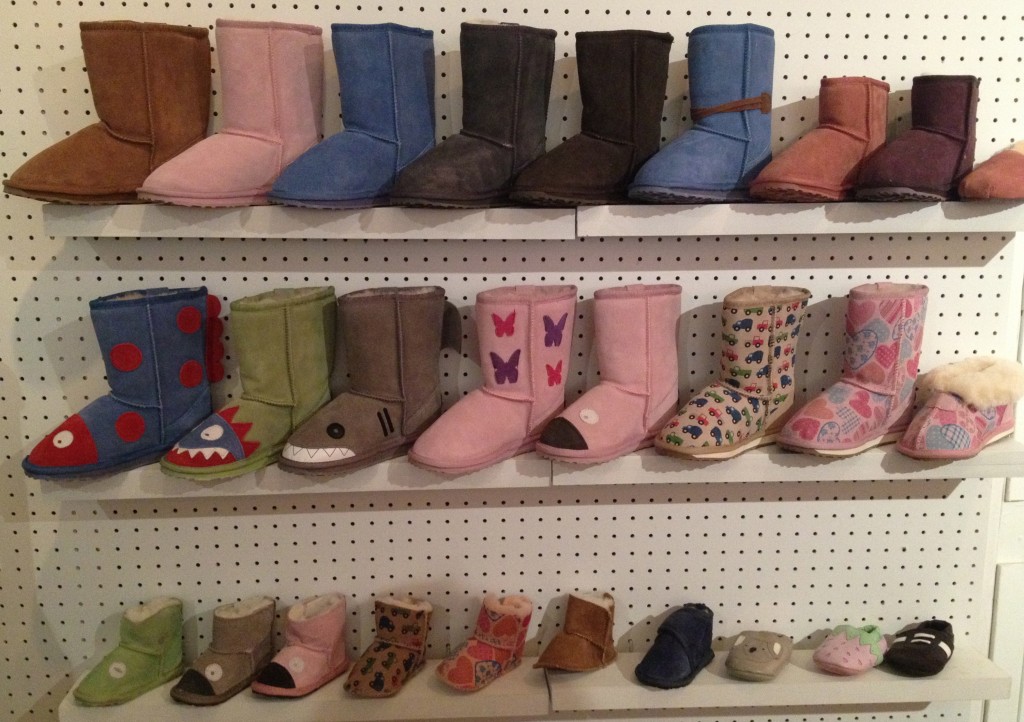 Besides taking a few cuteness moments over the kids collection (I mean look at those Little Grubs Koala bootie!!!), I was really impressed by the variety of styles and color assortment.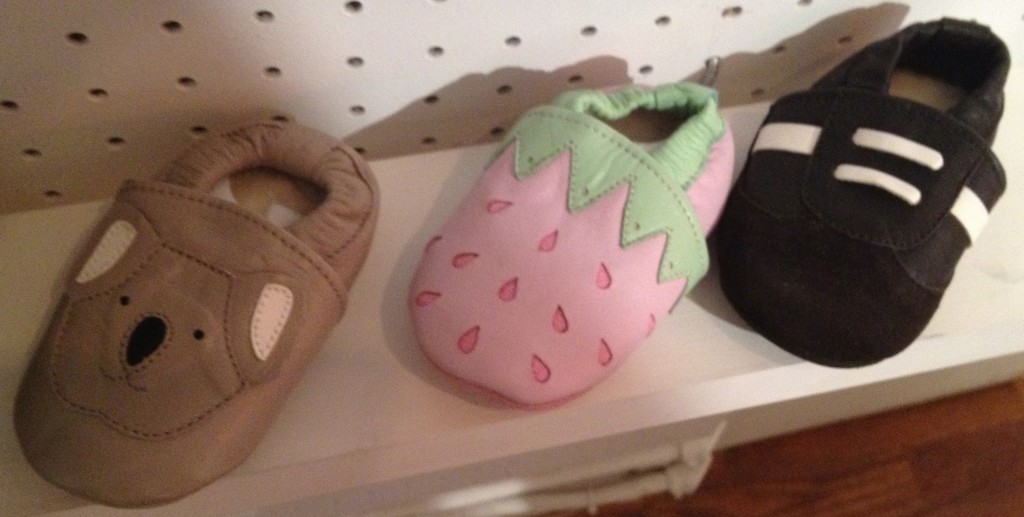 New for spring is a their collection of sandals (pictured below). However, I'm all about the boots! They recently introduced the strawberry shade to their Stinger Mini sheepskin boot and I NEED IT (pictured below right)! How fun is that color!?!?
Earth-tone boots are always high on my list!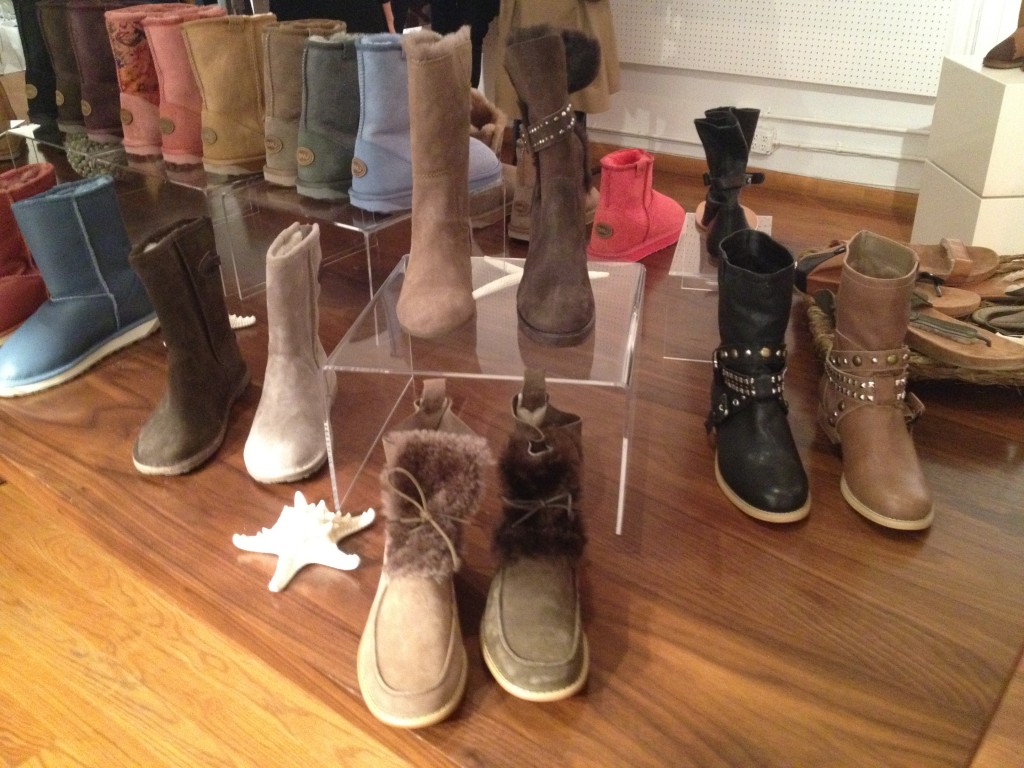 Although my absolute favorite new style for Spring is their Leeton Mush Boot (pictured above and below). That and the Stinger Mini boot in Strawberry need to make their way into my closet.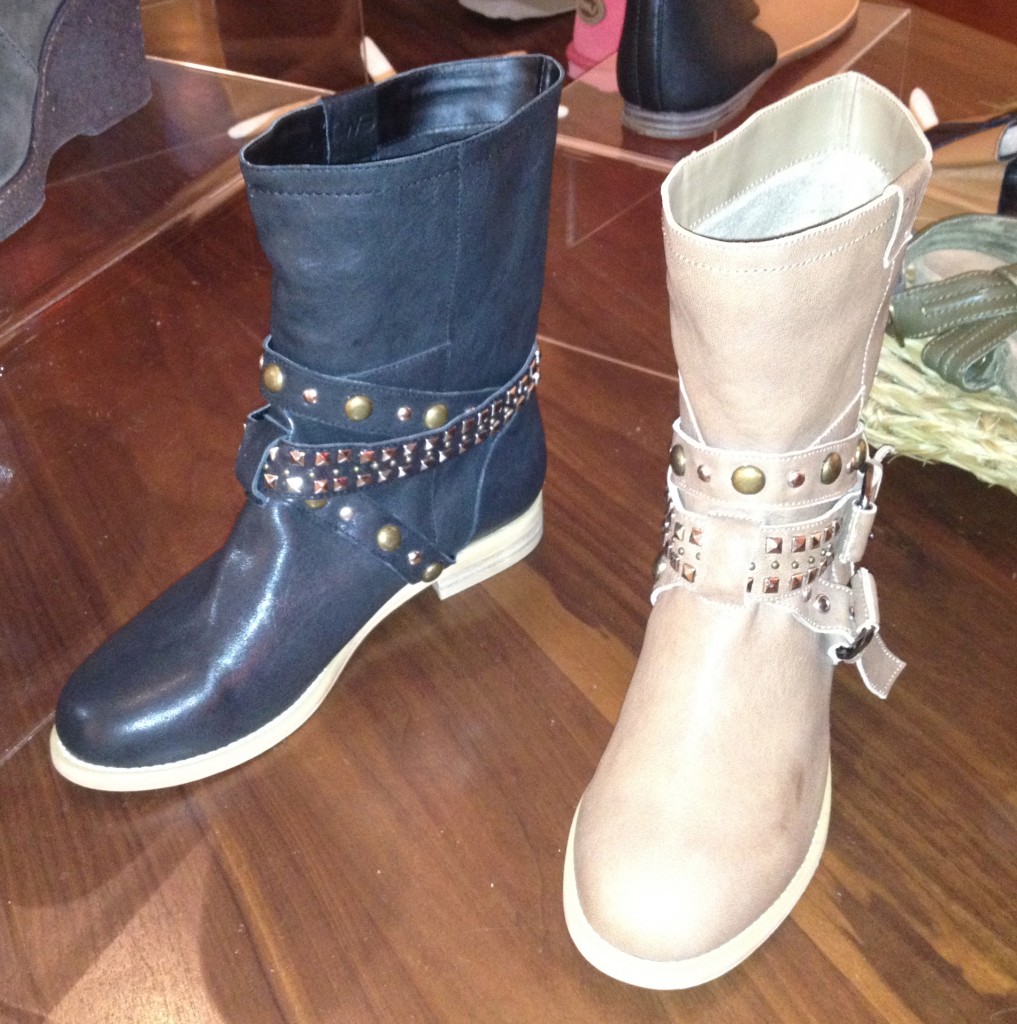 Did you know EMU sheepskin is water resistant? They actually let me put a pair of their boots in water and within seconds they were dry! That's more then I can say for a lot of their competitors…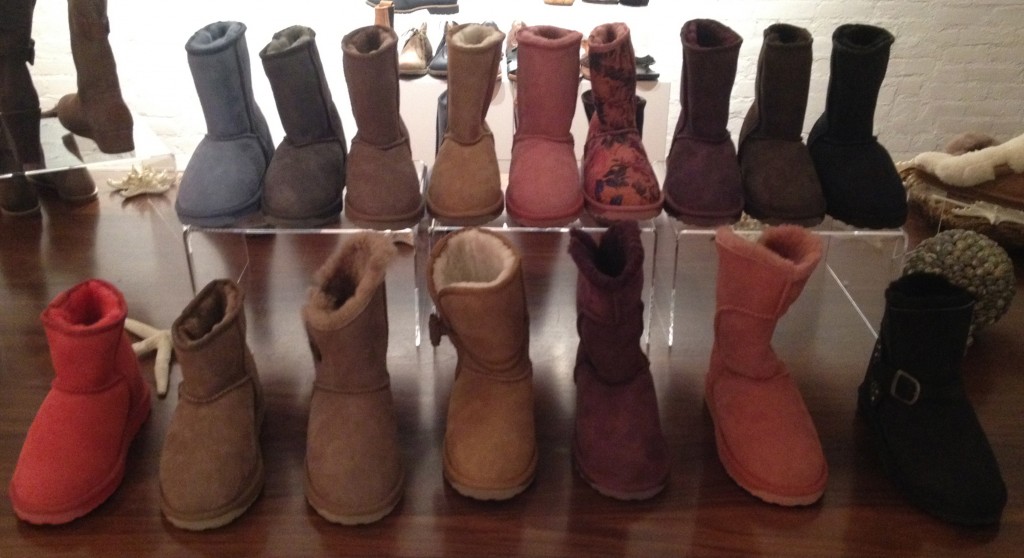 Some of the styles featured in this post are currently available on EMUAustralia.com. The rest you'll just have to wait until spring!