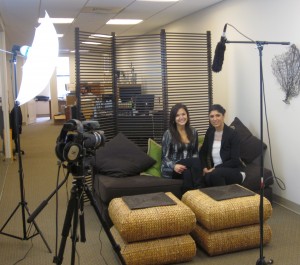 A few weeks ago, The Look, a new show on The Pulse Network, asked to interview me for a fashion and beauty segment. Hosted by the fabulous Maggie Rulli, The Look, is all about helping women be their most fabulous self by going behind the scenes and interviewing experts in health, beauty/skincare and the fashion industry.
The first of my two segments just aired! So here's me talking spring fashion trends!
So what's spring all about? 70's, 70's, 70's. From the maxi dresses to high wasted pants the 70's are what's hot for right now. Platform shoes, cork and wood wedges. Well what am I still writing about, watch the segment! It's all in there.