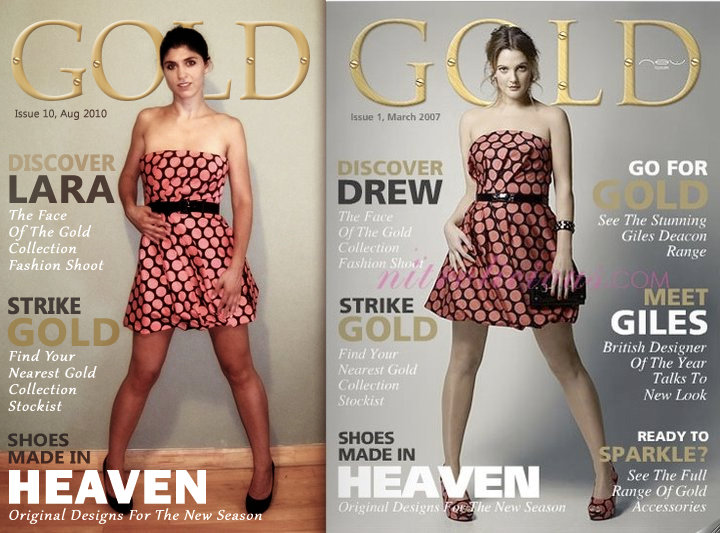 Photo Credit: Justin Oliver
Who wears the Gold by Giles dress better? I'll give this one to Drew Barrymore, the face of the Gold by Giles Deacon collection; on one condition — they bring more of his designs to America!  I think that's a fair request considering they choose an American brand ambassador.
This dress is awesome! Although I'm not photogenic, I will say this: it shaped so well and is very flattering in person.  The dress fits like a glove, although it does run small (especially if you're busty).  However it's lined and ribbed to really hold everything in place.  I just wish more of this collection was available in the US.  I couldn't even find an official website for the brand! Although from what I could find out, the collection is exclusive to TheNewLook.com (super cute and reasonable fashion UK site) but the assortment currently available is very limited.  I want more!