This giveaway has now ended
Last night I went to a summer soiree hosted by Starbucks in celebration of the national launch of their NEW Refreshers beverage. This product is B-A-N-A-N-A-S! (Figuratively not literally.)  It actually come in two flavors, Very Berry Hibiscus (my preferred flavor) and Cool lime and despite tasting closer to refreshing flavored lemonade type beverage, it's actually coffee. Naturally caffeinated from green coffee extract (which offers about 1/4th of the amount of caffeine as regular coffee), Starbucks Refreshers combines real fruit juice to make this the perfect afternoon-pick-me-up. They have 100 calories and contains 50% of your daily value of Vitamin C. Prices start at $2.90 for a Tall size (12 fl oz.).
TRY IT FOR FREE! Starbucks is hosting an in-store promotion on Friday, July 13, where customers can stop by any Starbucks location and enjoy a complimentary tall Refreshers beverage from 12-3 p.m.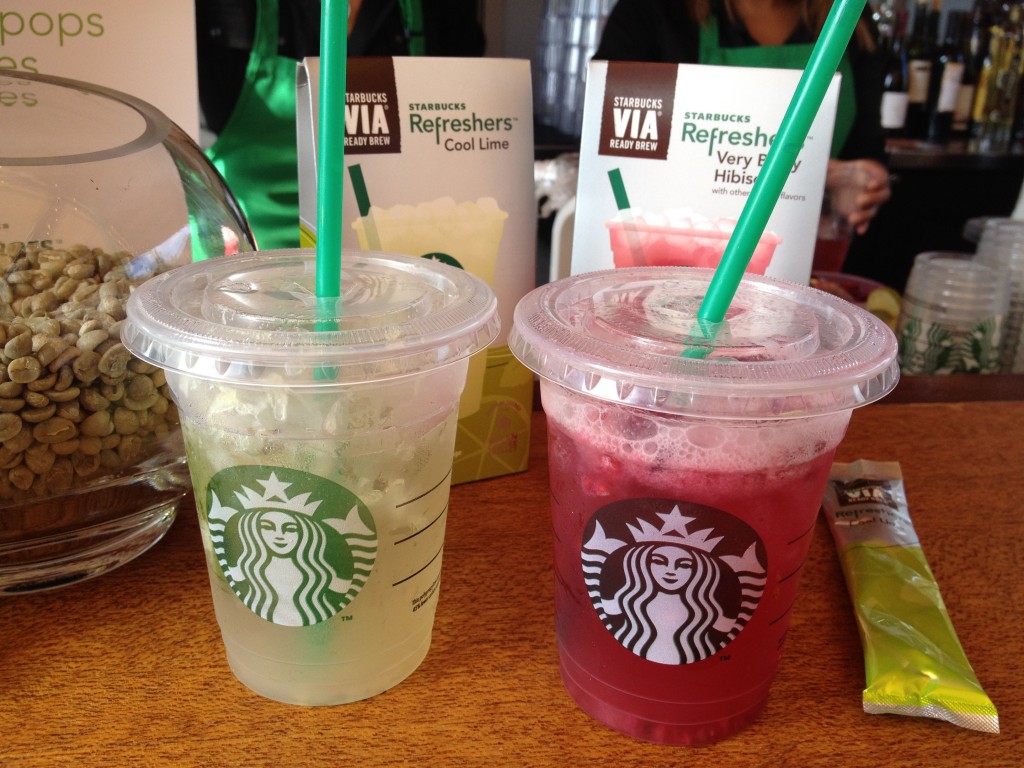 GET SOCIAL! Starbucks want's to hear from you. If you're on twitter, tweet them @Starbucks using the hashtag #StarbucksRefreshers and let them know what you think! Additionally,  Starbucks launched VIA Refreshers! At less than 40 calories (and still packed with Vitamin C), VIA bringing the instant coffee experience of Starbucks Refreshers to your home. Perfect for on the go, Starbucks VIA Refreshers come in the same flavors, Very Berry Hibiscus and Cool Lime and are available in a five-pack for $5.95.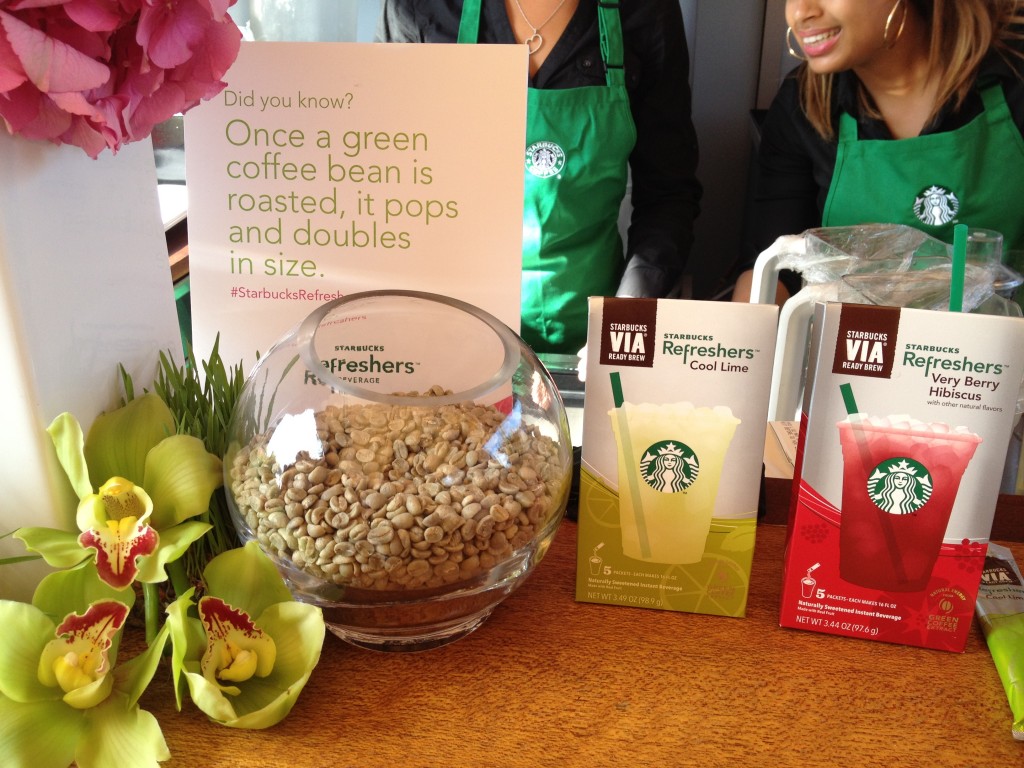 WIN IT! We're giving away a $25 gift card to Starbucks + Starbucks VIA Refreshers in both flavors + 3-pack of the Ready-to-drink Starbucks Refreshers cans (that launched in stores earlier this year). To enter, tweet us @PrettyConnected using the hashtag #StarbucksRefreshers on why you'd like the win OR tweet: Want to win @Starbucks $25 Gift Card + NEW #StarbucksRefreshers? RT & follow @PrettyConnected for ur chance to win! http://bit.ly/PR0k1Q