As many of you know (especially my twitter/instagram followers), I went straight from a trip driving up the coast of California, to going to Burning Man, to doing a mini half-cross-country trip to Colorado, only to fly into NY for Fashion Week and then depart for a press trip to Poland (and I just landed back in NYC this evening). Needless to say, life's been exciting by my energy levels have been put to the test.
Enter Starbucks Refeshers. This year Starbucks launched Starbucks Refreshers™ which comes in three forms, VIA (the instant coffee packets — just add water), an in-store beverage which is available in Very Berry Hibiscus (my preferred flavor) and Cool lime, and their sparkling energy beverages which comes in Raspberry Pomegranate, Strawberry Lemonade and Orange Melon flavors. I have actually tried them all… Starbucks Refreshers are naturally caffeinated from green coffee extract, and combines real fruit juice, B Vitamins, Vitamin C and Ginseng it makes for the perfect afternoon-pick-me-up.
I'm not usually one for bottled energy drinks, mainly because most of the cans on the market are filled with chemicals and are high in calories, but neither were the case with Starbucks Refreshers sparkling energy beverage. The ingredient list isn't scary and it only has 60 calories per can.
It's shocking to me that a beverage that tastes like a fruit spritzer is actually coffee. Or better yet, green coffee, which contains less caffeine then regular coffee so I don't feel guilty about drinking them in the afternoon and/or early evening to recharge with the fear that they will keep me up all night. Plus it seems to chemically agree with my system better (I think my body is just immune to all of the dark roast coffee I drink) and is super convenient to stock up on in the fridge.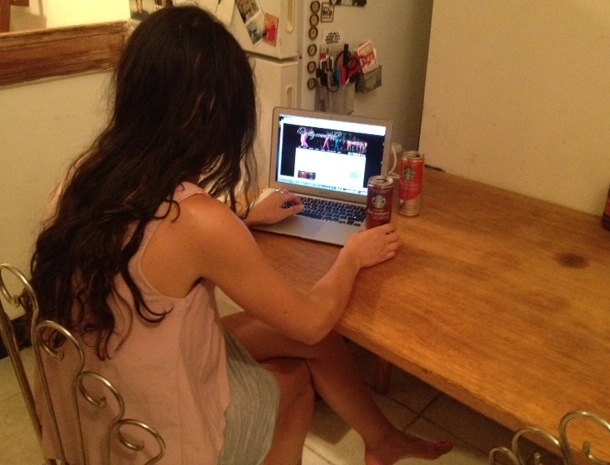 It's also hands down been my savior when it comes to jetlag. I boarded my flight to Poland drinking Starbucks Refreshers and it's the first thing I bought when I landed at JFK this afternoon to keep me up until a reasonable sleeping hour (and be able to write this post). They have managed to keep me alert without feeling jittery or overly hyper. It takes about 20minutes for it to kick in and within that timeframe they completely dissolves that feeling of needing a power nap to go on.
All of the Refreshers are sweeter then I'd like but still enjoyable. My favorite flavors rank in this order: Orange Melon (it's the most refreshing and natural tasting), Raspberry Pomegranate (which I'm also a fan of), then Strawberry Lemonade (which is the sweetest of them all).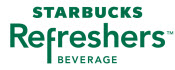 About Starbucks Refreshers™ Ready To Drink: Each beverage is a sparkling, delicious boost of natural energy from Green Coffee Extract you can enjoy anytime. With real fruit juice, B vitamins, ginseng, antioxidants from vitamin C and only 60 calories per can, it's a pick-me-up you can feel good about.
Disclosure: This is a sponsored post, produced in collaboration with Bliss and Starbucks.  I received a Starbucks Refreshers sample to review. The opinions shared in this post are my own. I have also since purchased Starbucks Refreshers.