Josie Natori (as in the woman behind Natori lingerie) has launched her first ready-to-wear boutique at Saks Fifth Avenue on their newly renovated fourth floor.
Launching with her Resort 2011 collection, the line is an embodiment of the art of the Geisha and spirit of the Samurai, with silhouettes that resemble reworked traditional kimonos and origami-like shapes. Inspired by women, Josie wanted to create a timeless collection (whether it be worn today or years from now), which moved effortlessly from day to night and could be layered up or down to compliment our busy lives. A mix of great basics, prints and fabrications, I'm smitten with the red jacket (pictured left on Josie Natori)… so much that I actually borrowed it for a picture with the designer.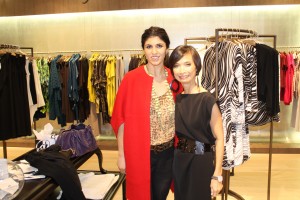 Which of course as soon as she took the jacket off, I was all about the black dress she had under it (I'm like that mouse in If You Give A Mouse a Cookie). I love the pointed sleeves on it! Some other favorites from the collection includes: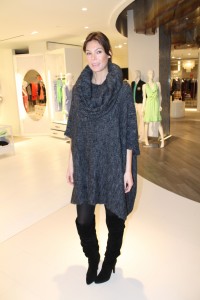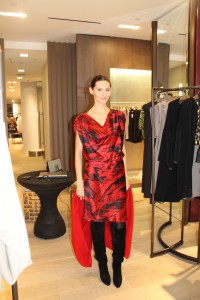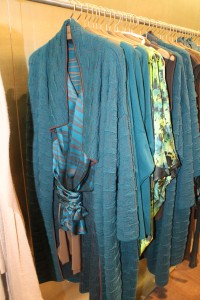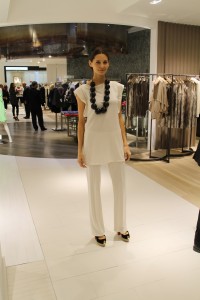 This necklace blows my mind! It's so editorial (I wish I could pull it off!).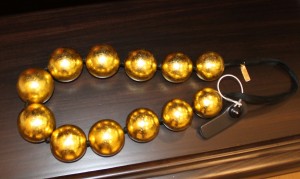 If you haven't been to the 4th floor at Saks post-renovation, definitely check it out! It's beautiful and so much more shopable, housing the likes of brands including Ralph Lauren, Tahari, Burberry, Tory Burch, and now Josie Natori!
Check out more images from the entire collection and launch event: