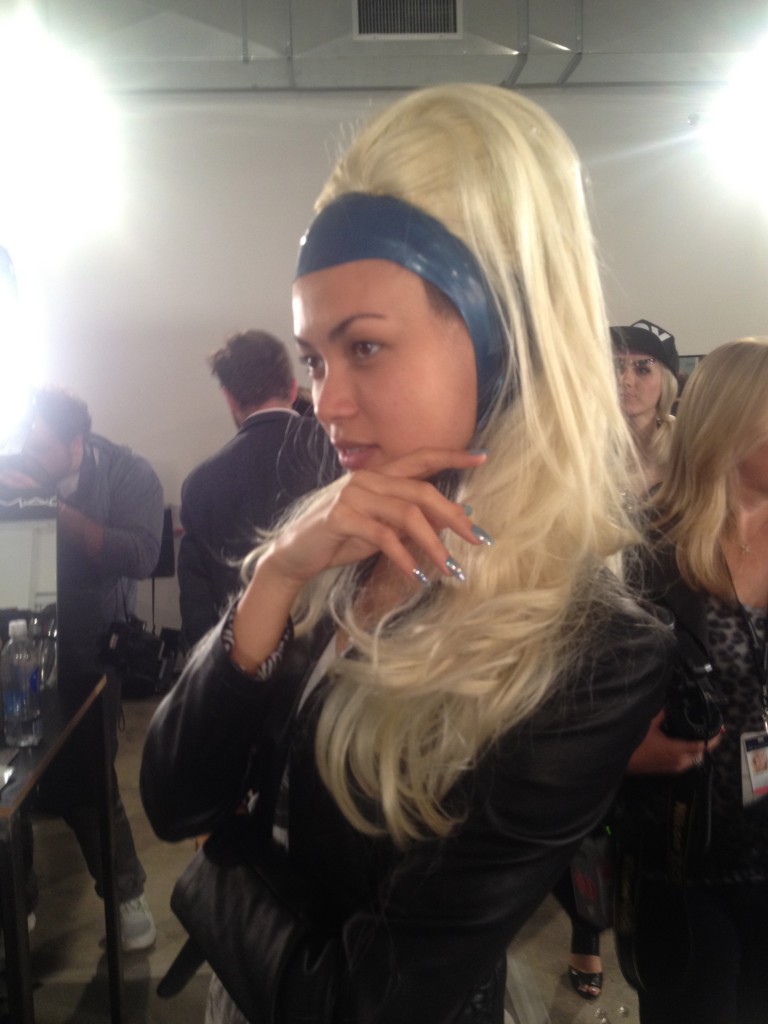 There really is NO fashion show like The Blonds. It's the show I look forward to the most every season — the energy, the outfits, the trannys… it's so much fun! And this season the queen of this scene, Amanda Lepore was there!!!
There are 3 parts to the show — the backstage, the audience, and the runway show. Yes, all shows have all three but what sets this show apart is each of these elements could be an event in and of themselves.
The theme fore this years collection: "Psycho Beach Party". Can you hear the JAWS theme song in your head? (You will soon.)
BACKSTAGE:
So, starting with backstage, Phillipe (The Blonds ultra sexy designer and creator) is prancing around getting beautified for he/her big moment — she's also a model or rather the star of the show.
CND's Kristina Estabrooks created the nails which consisted of an elaborate array of detailed designs including Shark Bites, skinny dip blue, and red caviar over CND Colour in Blackjack!
Seriously though, how ridic are the 3-D black shark nails???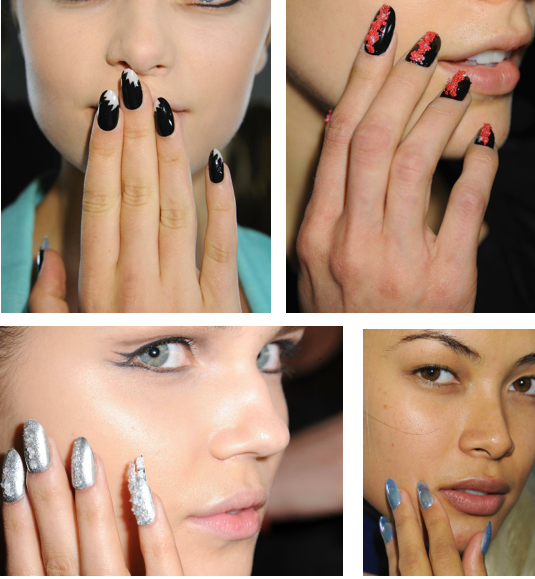 MAC Cosmetics did the makeup focusing on the on the eyes . Working an exaggerated black liner below the lower lashes coupled with mega fake lashes on top for some extra drama.