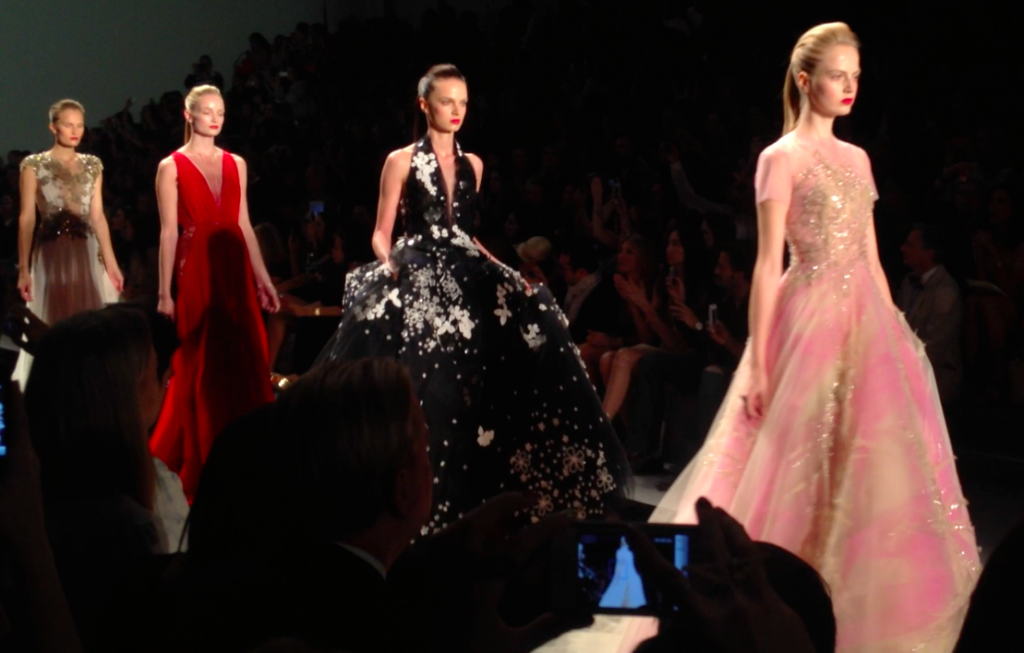 After seeing so many sportswear shows, to say I was ready for some award show red carpet worthy gowns is an understatement. Reem Acra brought it! Finding an unusual mix of inspiration including extracting the bold, abstract energy of Aaron Young's famous series of motorcycle inspired works. The collection is powerful, with exceptional details that brings a modern femininity to evening wear. The tailoring is executed through laser cuts, vivid colors and uniquely juxtaposed elements. Makeup by the legendary, Pat McGrath, hair by Rutger Van der Heide.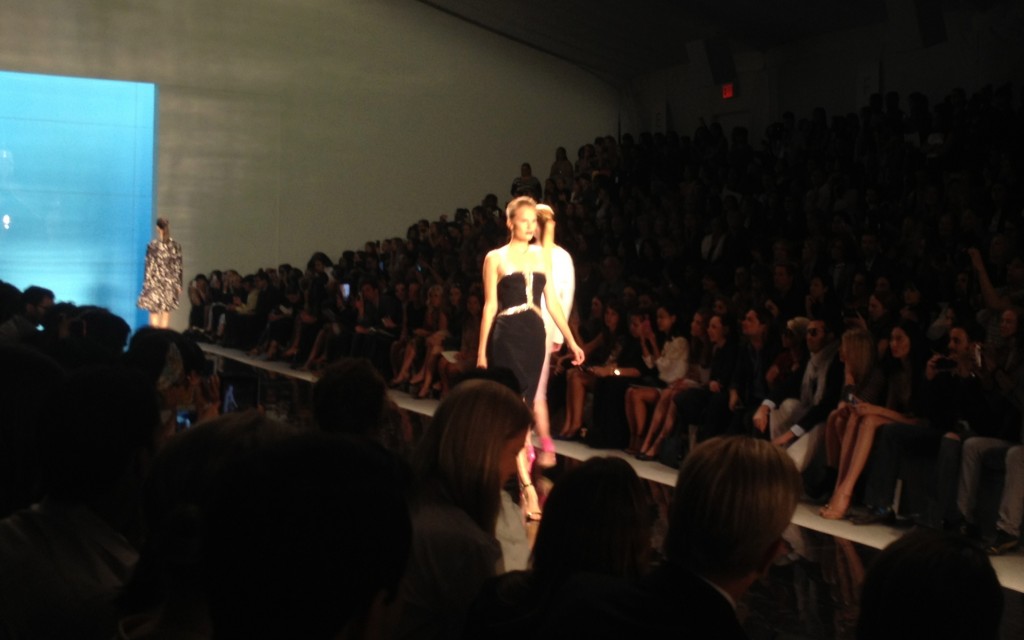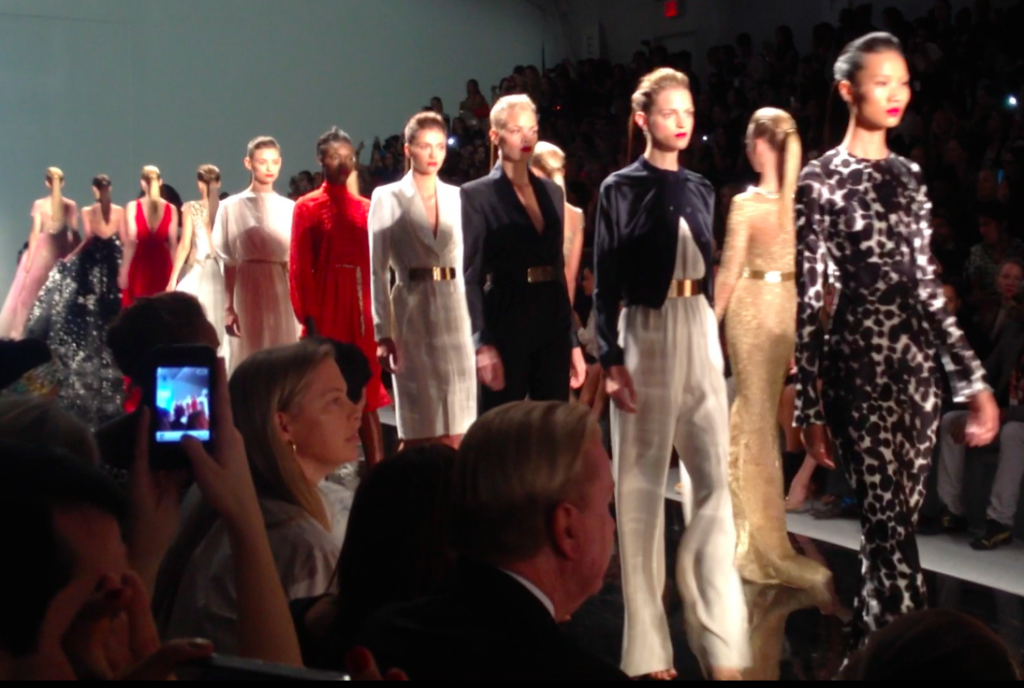 Here's my video from the shows finale:
http://www.youtube.com/watch?v=xYg5FEW2VVs&feature=youtu.be
Side note: You'll never guess who was sitting near me in the front row… Paula Abdul! And because I was behind her walking out, fans kept asking if I'd take a picture with their phone and then someone asked if I wanted one — and you know what… why not?
{Me and Paula}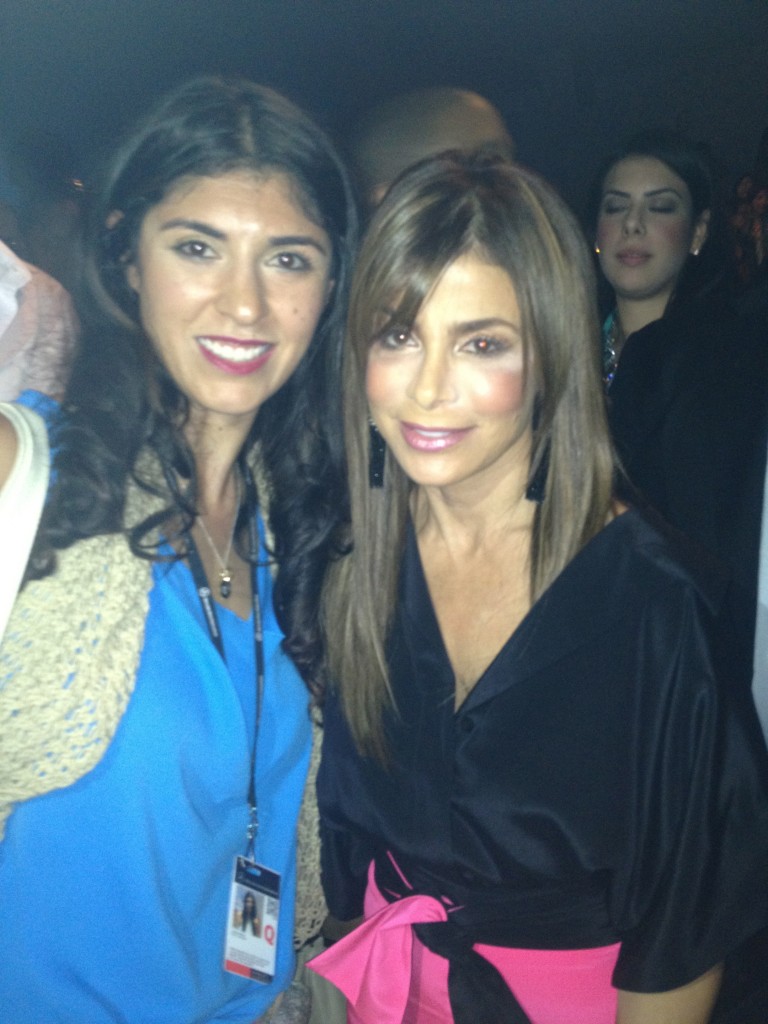 Talk about being in the right place at the right time…