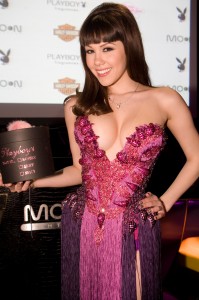 This month, Hugh Hefner introduced Playboy's 2011 Playmate of the Year, Clair Sinclair, who will grace the cover of the June issue. Winning this honor comes with a lot of perks and prizes, including a lifetime supply of Playboy Fragrances. While I do aspire to do many a things in my life; see the Northern Lights, be invited to the Met Gala, join a gym –and no, becoming a playmate is not one of them. However, being invited to a party at the Playboy Mansion is. Okay maybe not very high on the list, but secretly I would love to check out those digs.
So in honor of my little confession and igniting your inner playmate, I'm giving away a full set of the new Playboy Fragrances, which includes three scents, Play It Lovely (fresh fruity floral), Play It Sexy (sexy oriental), and Play It Spicy (sparkling floriental). Each Eau de Toilette is 30ml and retails for $17. The total value of the prize is $51, and winner gets all!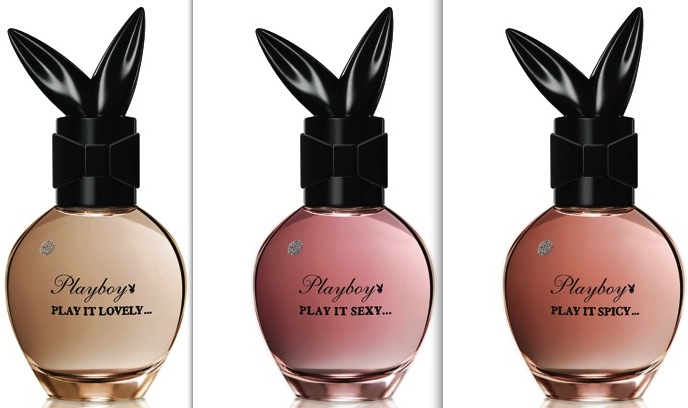 To enter leave a comment! Get creative. Tell me why you'd like to win, what you aspire to do or just make me laugh. Any (non-spam, happy) comment automatically enters you into the drawing.
An extra entry will be given if you follow me on twitter and tweet the giveaway using @PCbeauty in the tweet or are a fan of Pretty Connected on Facebook.