I do love me a rich shade of orange (especially when it has a tint of red) so when Pantone announced Tangerine Tango as their 2012 Color of The Year, I was delighted. The shade was all over the runway in the Spring/Summer 2012 shows (check out my photos from the Nanette Lepore S/S 2012 show) and bold lips have been such a strong trend in beauty, that I'd love to see this shade made into a lipstick shade.
And considering Pantone is the international color trendsetter, it's no surprise the beauty industry was quick to embrace the shade in their collections. butter LONDON celebrated the Color of the Year with their shade Jaffa.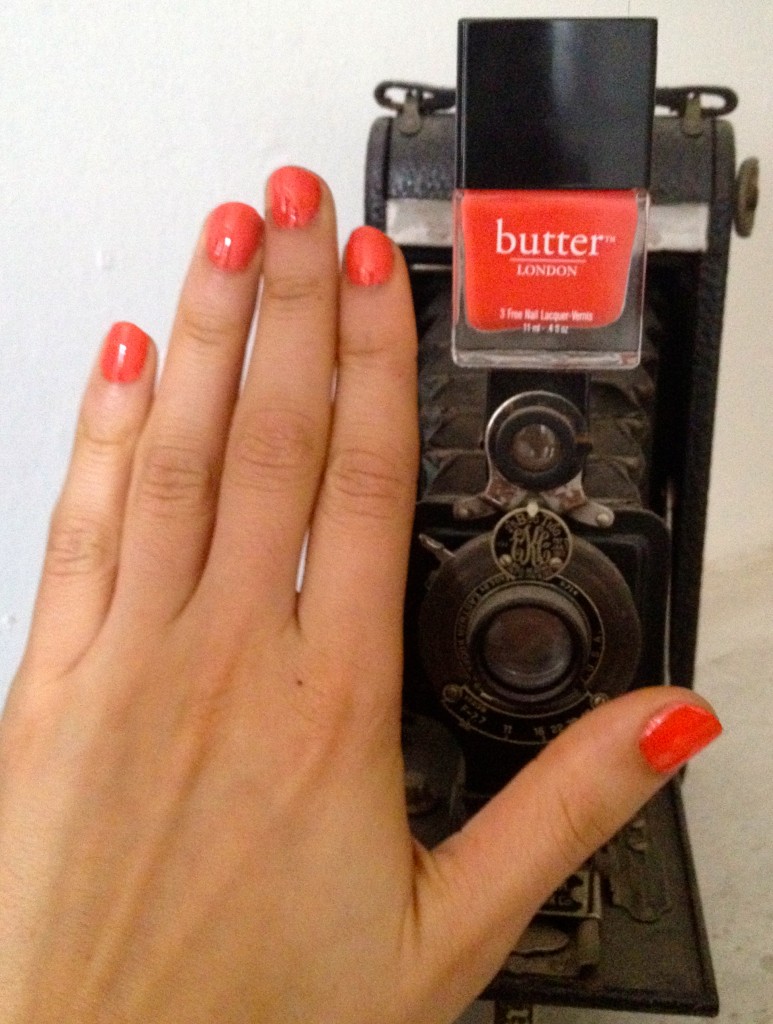 It's a very pretty, lustrous juicy orange shade with a lighter formula so while two coats will get you an even application, I prefer to add a third for some extra coverage. The shade also appears to be a little brighter then Tangerine Tango and void of the red tints. None-the-less it's a very happy and bright orange that I'm thrilled to have in my collection. Plus I LOVE butter LONDON's packaging, and that all of their formulations are "3-Free" (meaning void of formaldehyde, toluene and DBP). And I appreciate their cheeky shade names — the dictionary definition of Jaffa is a type of seedless orange (and it's also a British slang word for an infertile man. Live and learn!
Now all you need is a good base and top coat for extended wear and nail protection (I like their Top & Tails set) and your manicure is complete.
Expect to see a lot more Tangerine Tango in the near future. In addition to beauty brands adapting their spring collections to have more orange hues,  it was recently announced that Pantone is partnering with Sephora this spring to present the first-ever Color of the Year beauty collection. I may just get that Tangerine Tango lipstick yet!
For more information on butter LONDON and shade Jaffa 3-Free Nail Lacquer ($14) visit www.butterlondon.com
DISCLAIMER: A complimentary sample of Butter nail shades was given to Pretty Connected for post consideration. Pretty Connected was under no obligation to write this review.