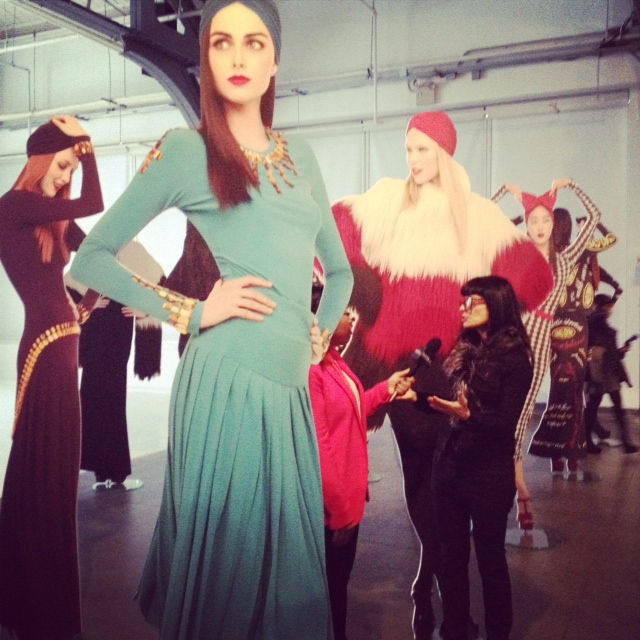 The most unexpected Fall 2012 fashion week presentation award goes to Norma Kamali. She generally has as an innovative angle to every show — or really anything she does. Usually, it's some type of digital or social media angle, however this time it was something completely different and unexpected…  Jumbo faux cut-out models instead of live models. Then on opposite ends there were projections of the models wearing the clothes and dancing around.
Showcasing both her Fall 2012 OMO collection on one side and her new KamaliKulture (priced under $100!) on the other. While artistically I loved the installation and ambiance of the room. I found it a little challenging to really examine the clothes. Naturally, considering they were made out of paper (or plastic?) –but for me so much of these presentations is getting to see the fabric and how it moves on a live body.
That said, I'll just have to wait for Fall 2012 like the rest of the world to get up close and personal with the collection.
The Fall 2012 OMO collection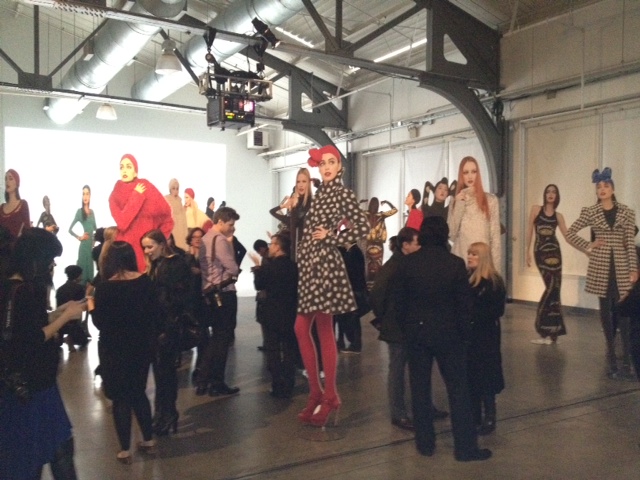 Fall 2012 KamaliKulture collection
LOVE this coat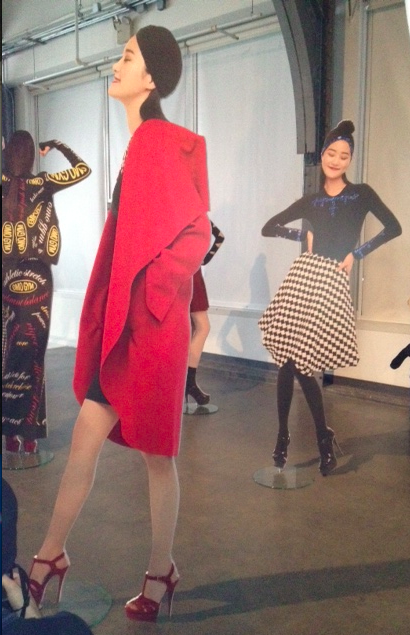 Can't wait to see this skirt in person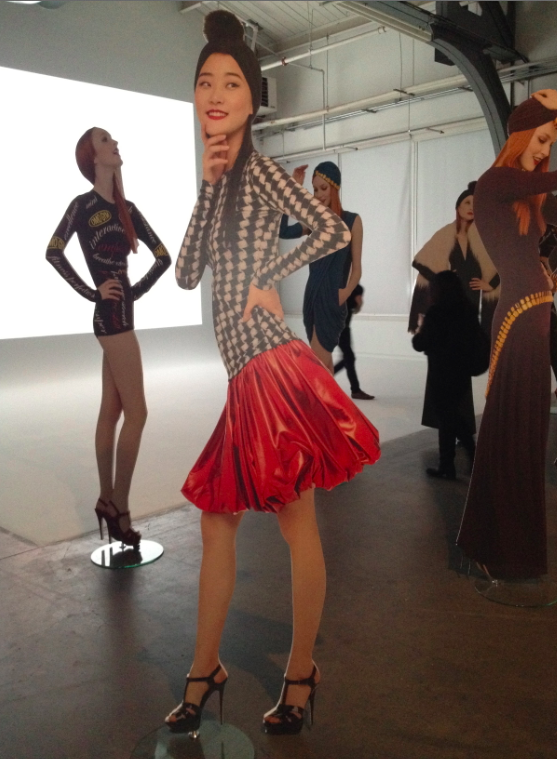 I dunno about the race car-esque number…