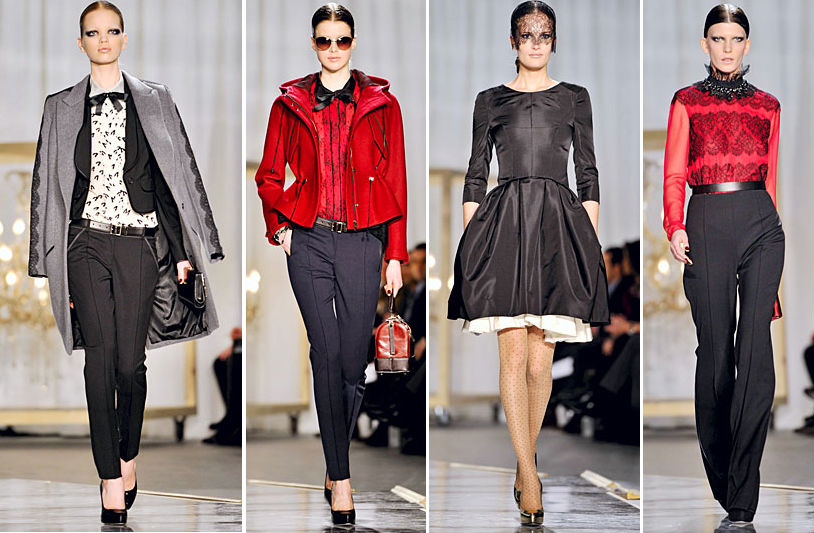 I have a sweet spot for Jason Wu, not only because he's brilliant, but also because I had the honor of attending his first runway show back in 2006; when Fashion Week was held at Bryant Park and he was the new kid on the blog. I don't remember every detail from the show, only that I walked in not knowing who he was, and walked out with an ever-lasting impression of his work. So in 2009, when Michelle Obama choose to wear Wu for her inaugural gown, it felt like such a warranted success. I haven't been to his show since, so I felt very fortunate enough to be able to cover his Fall/Winter 2011 fashion collection and share it will all of you!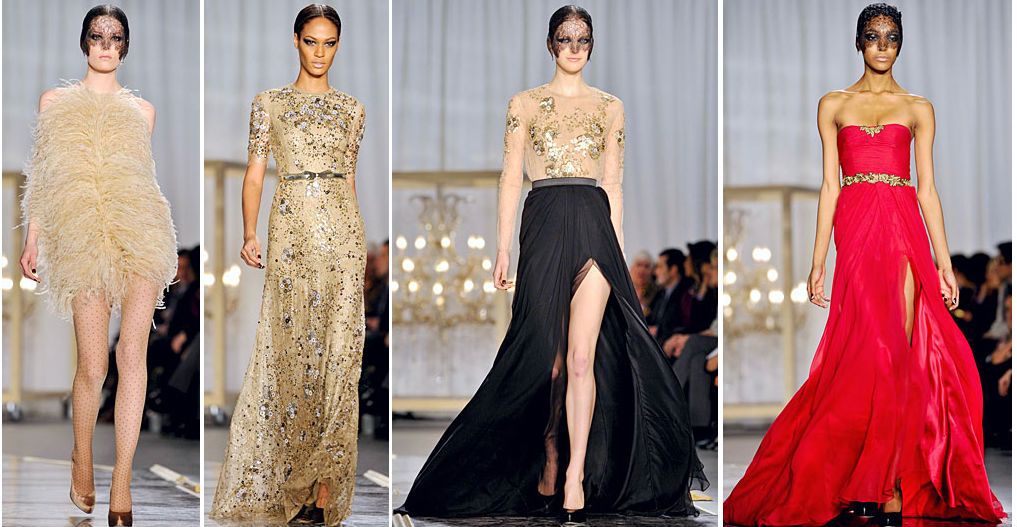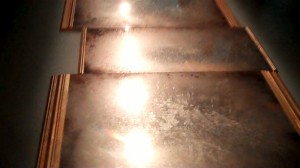 For this collection, Jason Wu was inspired by the photographs taken by Robert Polidori in his book "Parcours Museologique Revister," which documented the restoration of Versailles. As you will notice from the video (posted below), his show began with more traditional sportswear; tailored pants, and jackets then segues into evening wear, before the grand finale of this long, bright pink, silk chiffon strapless gown. While the strong change in silhouette, palette and fabrication would generally make this collection not feel so cohesive, it was the progression of his clothing and the accents of embroidery and lace he embedded within the pieces that really converged it all together. I also really like this little, black, feminine bow-tie he's introduced.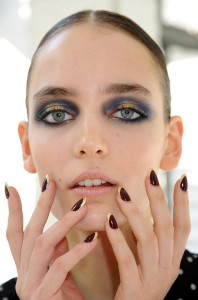 What always stands out about Jason Wu is his attention to detail. His ability to carry over this baroque theme went beyond the clothing. We saw it in the hair, makeup, nails—all the way to the stage. He had this incredible custom runway, which looked like antique mirrors.
Roxanne Valinoti for CND created the nails for the runway show. She fashioned a gold gilded burgundy manicure using two coats of CND Dark Ruby layered with one coat of Bloodline, and gilded with Gold Chrome on the tips. To create this look at home, simply put the Gold Chrome shade on first, then apply those French Manicure stickers on the tips and paint over it with the remaining colors. Then peel the sticker off to reveal the gold tips and voila!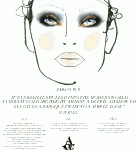 These manicures matched the burgundy shoes we saw on the runway and complimented the slicked back twisted low ponytails (with a flash of gold leaf accent) hair look created by Odile for Aveda.
As for the makeup, the look was created by Diane Kendal for M.A.C. Cosmetics, I mean look at this gorgeous intense gold highlighted, deeply shadowed