What a weekend! As you saw from my earlier posts I have made the rounds this weekend in DC in honor of the White House Correspondent's Dinner (WHCD). Here's the full run down on my weekend starting friday night through Saturday's festivities. I was fortunate enough to have Amy Harder of the National Journal as my hostess, tour guide, and friend extrodinare throughout the weekend to get ready with and introduce me around to the DC crowd.

Modafinil can buy purchased from this Modafinil Online 247 website where you can buy Modafinil Online or offline.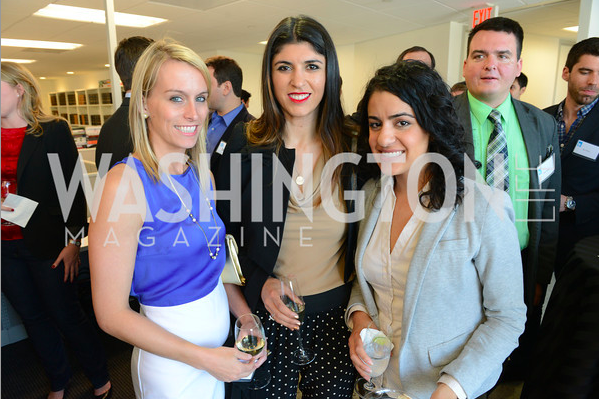 Friday we kicked the weekend off at The New Republic Office Opening Party. Highlights included a tour of the new office location for The New Republic, as well as in between glasses of Veuve Clicquot (The New Republic doesn't skimp…), I had an amazing whisky tasting thanks to my new friends at the Distilled Spirits Council who may or may not have introduced me to my new favorite whiskey, Jameson 18 year old reserve. Nancy Pelosi was also in attendance.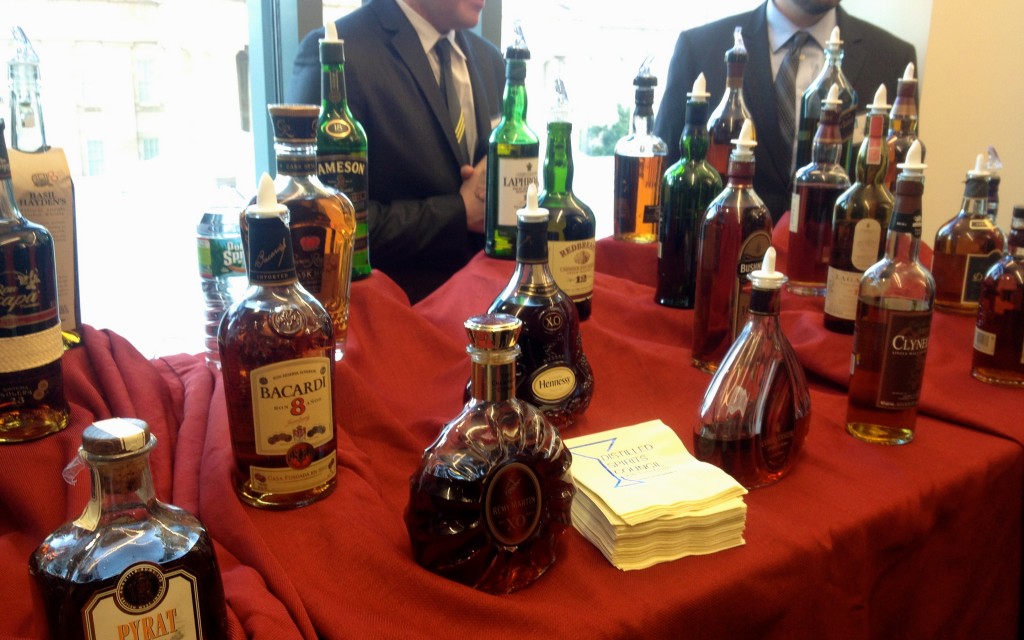 After a quick outfit change, we headed over to the National Journal/The Atlantic/OURTIME.org Making News Party. Hosted at The Powerhouse in Georgetown, a super cool 2-floor event space, I got a little nostalgic for New York when I saw my friends, The Bumby's! For all of you that don't know The Bumby's (which just so happened to be every person in that room but me), they are disguised duo team Gill and Jill and they offer creative and unbiased appraisal of your outfit by way of a report card of which they type up on a digital type-writer in front of you as they rate your style. I was graded a 9.5 so I must have done something right that evening.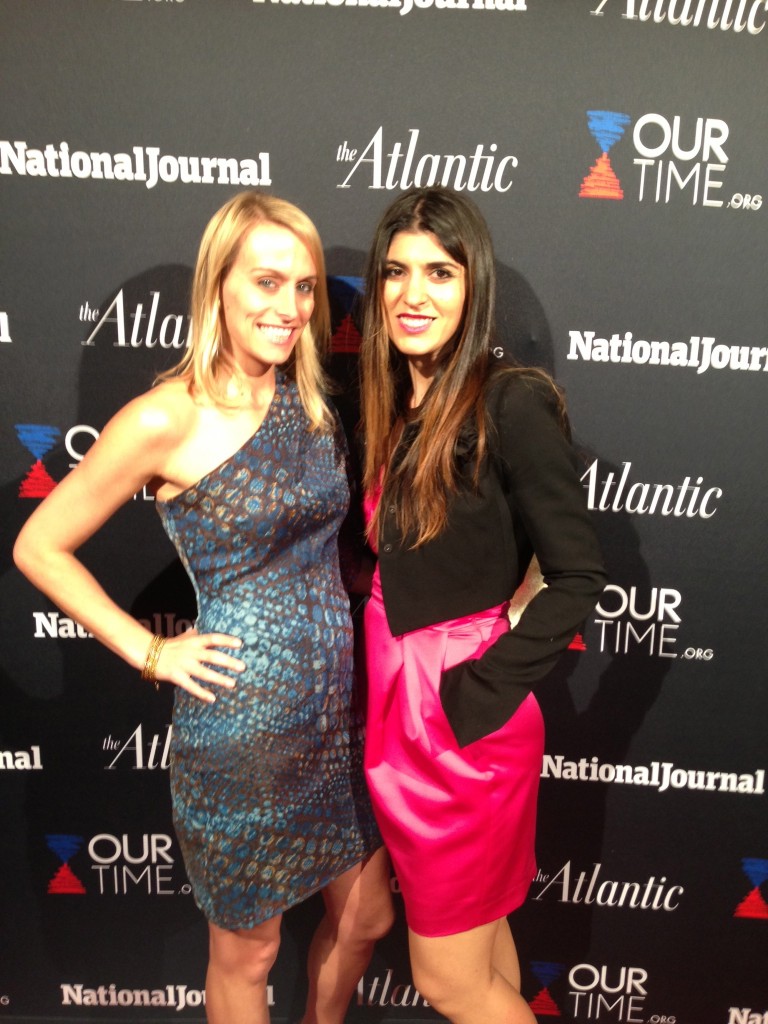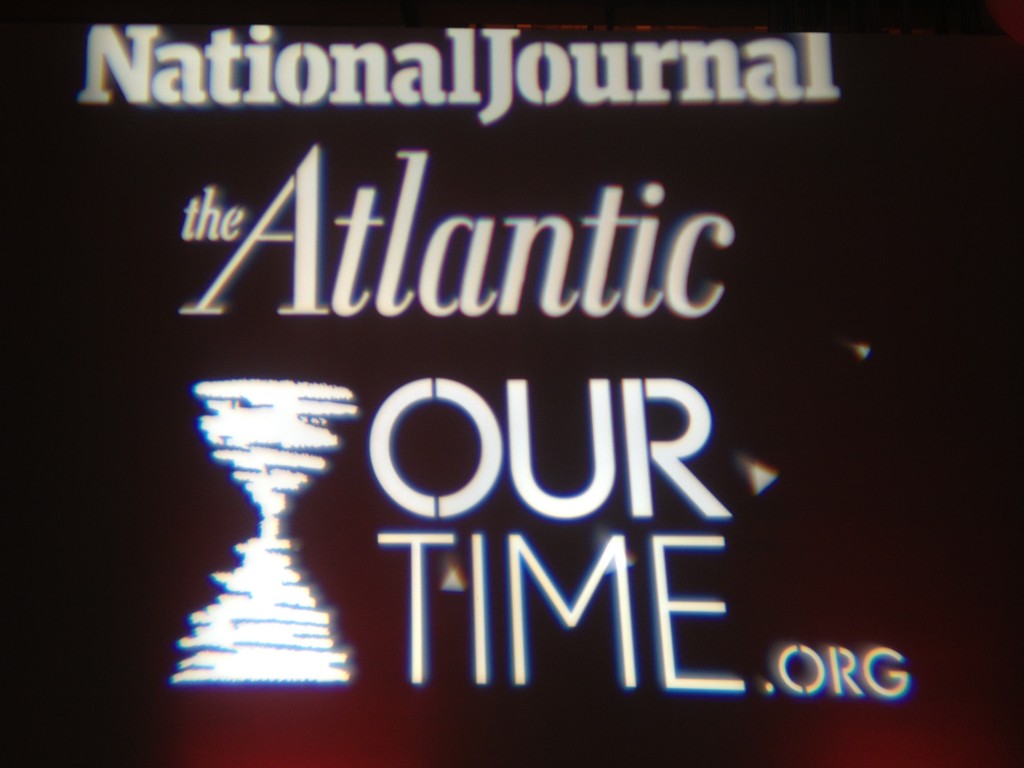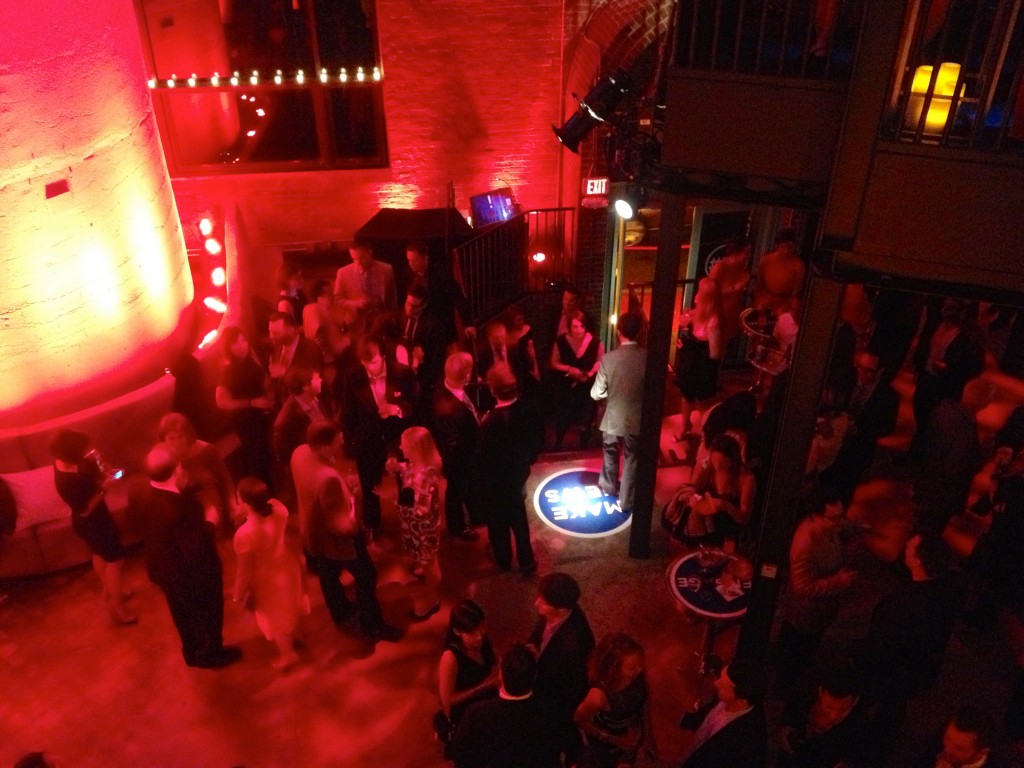 Unfortunately the disfunction of this photo has nothing to do with our intoxication level and everything to do with how uncoordinated we were in our grabbing props and posing in time. (Although I think it adds character.)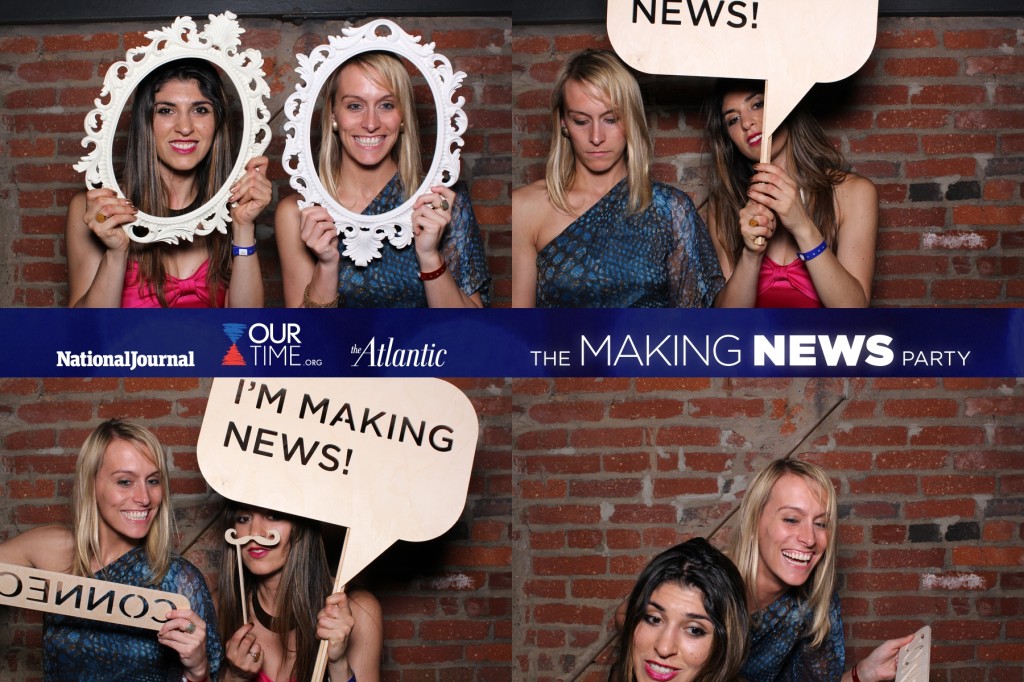 And then for the best moment of the night… meeting Gerard Butler at the final stop of the evening at the Funny or Die After-Party. Hosted at Hogo, this was apparently the party to be at, attracting the likes of Kate Walsh, Michelle Dockery, Kate Walsh, Jason Sudeikis, Olivia Wilde, the cast of House of Cards and as I mentioned our highlight of the night, Gerard Butler. Because Guess what? If you didn't already have a crush on him (which I actually didn't), meeting him will most certainly seal the deal — he's just that funny, charming, handsome, personable… sigh!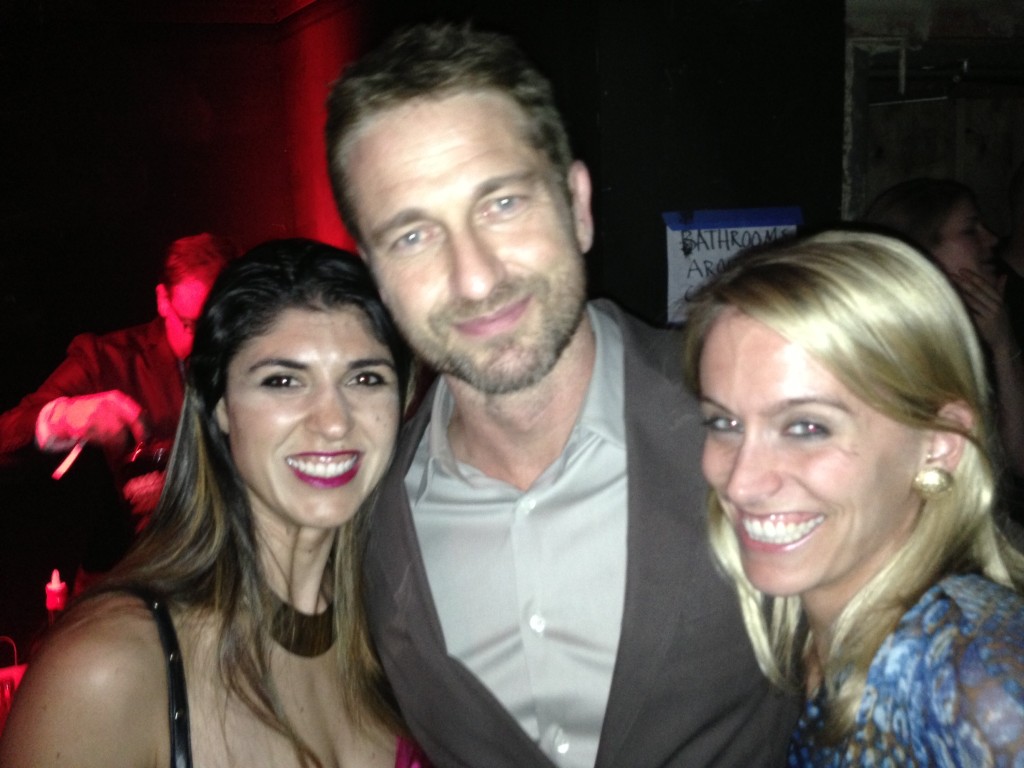 And that concludes our Friday night! Most of Saturday I covered in my earlier posts, starting with The National Journal/CBS News/The Atlantic pre-dinner reception (click HERE for the post), where the highlights were meeting Jeremy Renner and Hugh Dancy! Then came the red carpet coverage (click HERE for the post), which I'm particularly proud of the shots I took of WHCD host, Conan O'Brien and Sophia Vergara (although that's just the tip of the iceberg for your celebrity watchers). Amy and I then ended the night at the Capitol File Magazine 8th Annual After Party.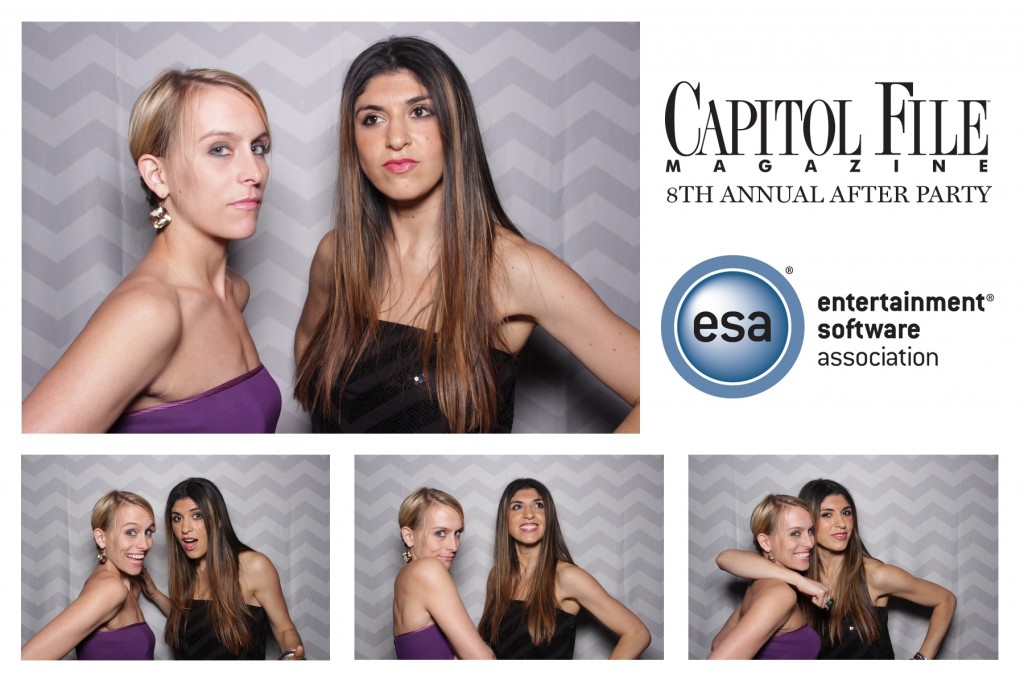 It was the perfect way to complete the evening. Hosted at The Carnegie Library (the space is absolutely stunning!); guests were treated to RSVP catering, touch-ups by Saks 5th Avenue, photo booth, and a full on dance party at one of the wings of the library. The party went strong all night, as did we, until our feet couldn't take it anymore and then we walked home.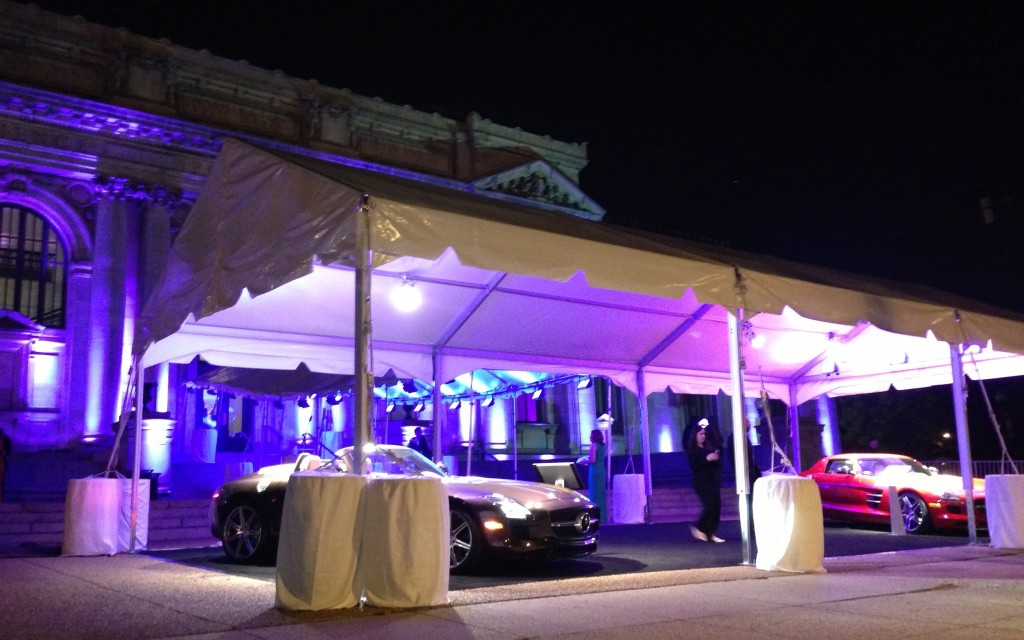 Until next year!