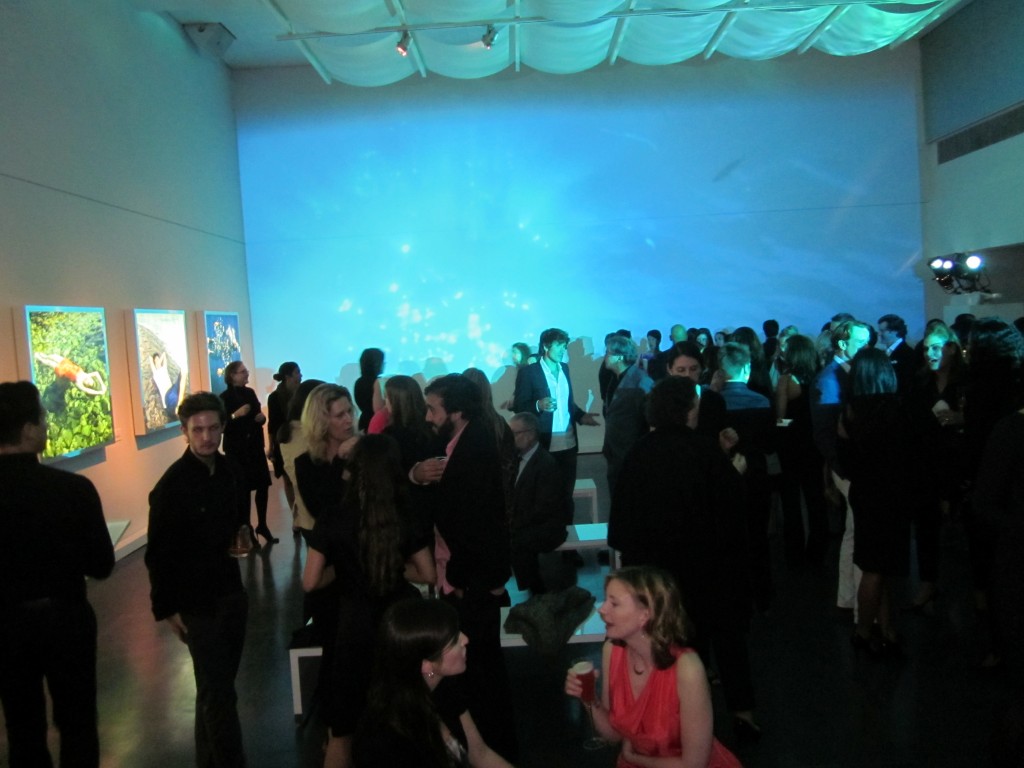 In honor of World Oceans Day 2011, luxury skincare brand, La Mer donated $200,000 to Oceana, the world's largest international ocean advocacy organization to help protect and raise awareness for our water systems. Additionally, La Mer partnered with Soundwalk, the international collective that offers audio tours, by creating the Seven Seas Sound Mix; an iPhone and iPad application featuring interviews with seven notable ocean enthusiasts, (leading solo sailor Samantha Davies; adventurer/environmentalist David de Rothschild of the Plastiki expedition; actress/director, Melanie Laurant; actor Liu Ye; actress Rinko Kikuchi; designer Philippe Starck; and world champion free diver Guillaume Nery), who describe their love for the sea and offer an exploratory experience though seven different bodies of water.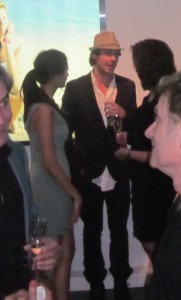 I was pleased although not completely surprised that Vampire Diaries' Nina Dobrev and Ian Somerhalder (appearing in quite the spiffy hat) were there. As I learned from his speech at The First Amendment Party in DC, Ian is quite the environmentalist! (He even has his own foundation: http://www.isfoundation.com/).
In true La Mer fashion, it was an elegant affair, and just the excuse I needed to put on a cocktail dress and bare the rain… again (enough with the rain already!). Hosted at Affirmation Arts, the space was a cocktail party meets art exhibit with images of the seven featured environmentalists hanging on the surrounding walls. Unique but unbelievably tasty hors d'oeuvres were served (it was very sashimi meets raw vegetables health heavenly-ness) –with the ever so appreciated complimentary handsome, male wait staff.
Additional guests in attendance included Molly Sims, Kerry Washington, Theodora Richards, Rachel Roy, and Nora Zehetner.