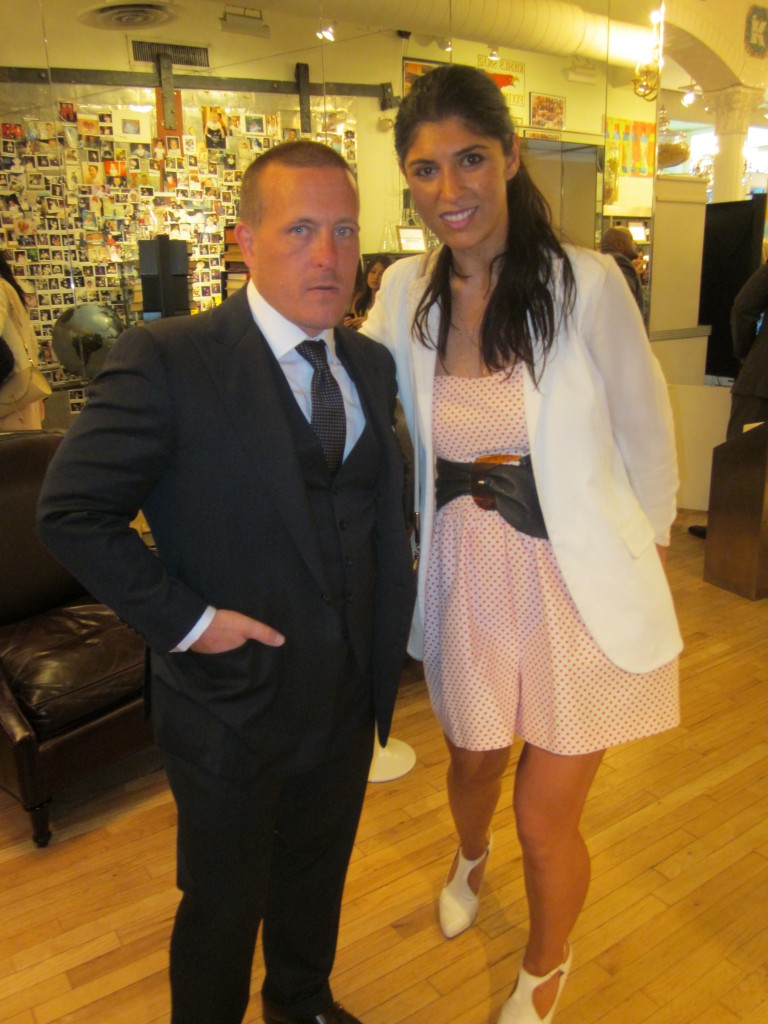 The Sartorialist is one of my favorite fashion blogs. I mean how could it not be? Scott Schuman (aka 'The Sartorialist') is not only an amazing photographer, but basically pioneered the broadcasting of street fashion and turned photoblogging into art form.
For Father's Day, he's partnered with  skincare brand, Kiehl's Since 1851 to shoot their Father's Day campaign showcasing a series of images honoring the relationship between dad's and their children. Scott also collaborated with the brand to create The Sartorialist for Kiehl's Limited Edition Dopp Kit for Men ($55.50). The set features Scott's must-haves from Kiehl's and travel essentials and includes their Facial Fuel Energizing Face Wash (2.5oz), Facial Fuel Energizing Moisture Treatment (2.5oz), Facial Fuel No-Shine Lip Balm (0.17oz), Ultimate Brushless Shave Cream White Eagle (2.5oz) and "Ultimate Man" Scrub Soap (3.2 oz ), packaged in a chic, functional travel case  (created by Italian fashion House Luca Roda!).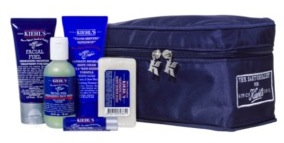 Recently, having the opportunity to meet with Scott, I had a few questions…
Tell me about the The Sartorialist for Kiehl's Limited Edition Dopp Kit for Men and how you picked the products.
I felt very comfortable with Kiehl's because it was a product I already used, so I knew what I wanted. It's all based on how you travel. I designed the kit and I was asking Garance [Dore] to draw it out for me so of course she had her own design input. I hate when you just throw everything in a bag and you can't find anything –like a women's purse, so I put a lot of pockets in it so you could put things away. I like to put my cuflinks in them.
What was the part about working with Kiehl's?
They kept sending me free products! That, and being able to celebrate dad's and shoot that story. I was a stay-at-home dad for two years and I met a lot of dad's that have a really great relationship with their kids and I really wanted to celebrate that.
What was the creative process for this campaign?
We did a casting and picked a certain amount dad's, and then went to the park [Bleeker Street Park] that I go to with my kids all the time and I said 'okay guys, just play. Don't worry about me, don't worry about the photographs. I'll make you look good, you just have fun with your kids'.
What makes you smile?
My girlfriend Garance Dore and my little kids.
Now who's taking pictures of who Scott?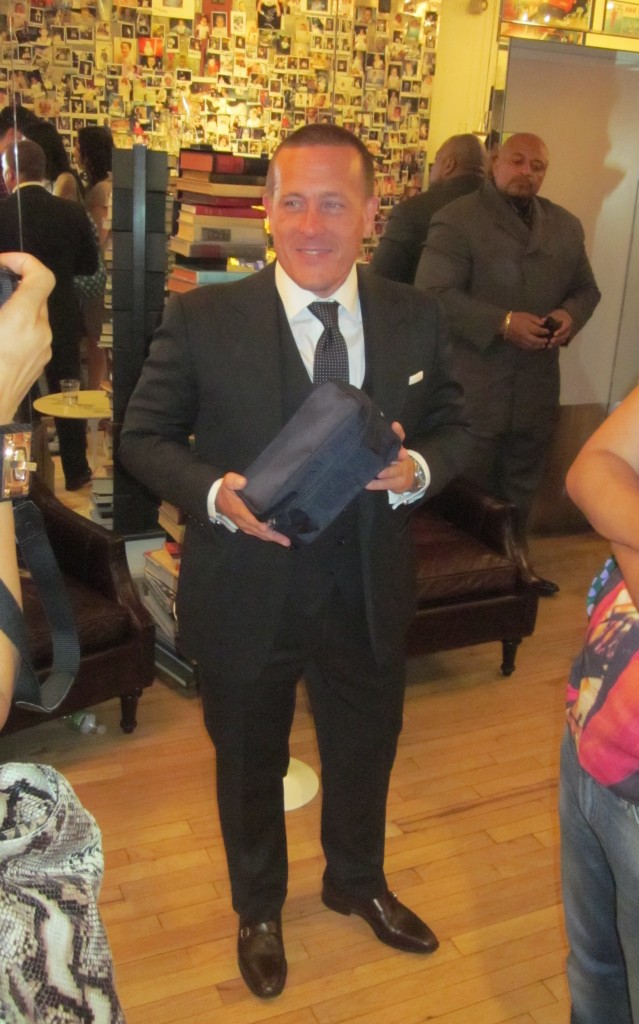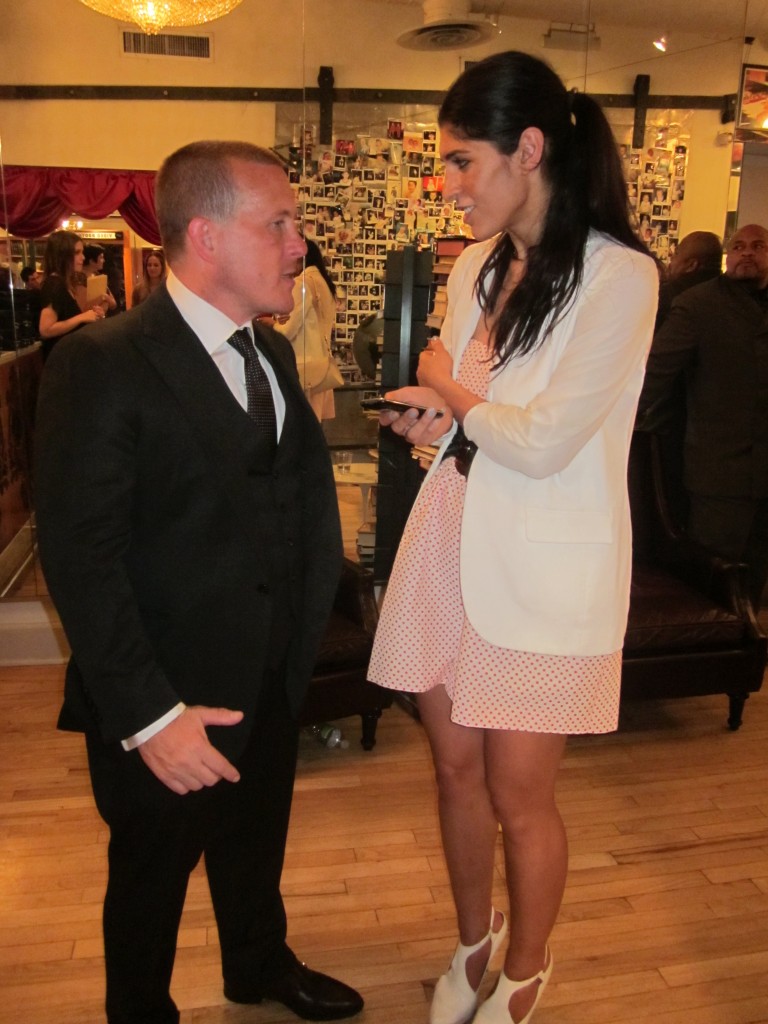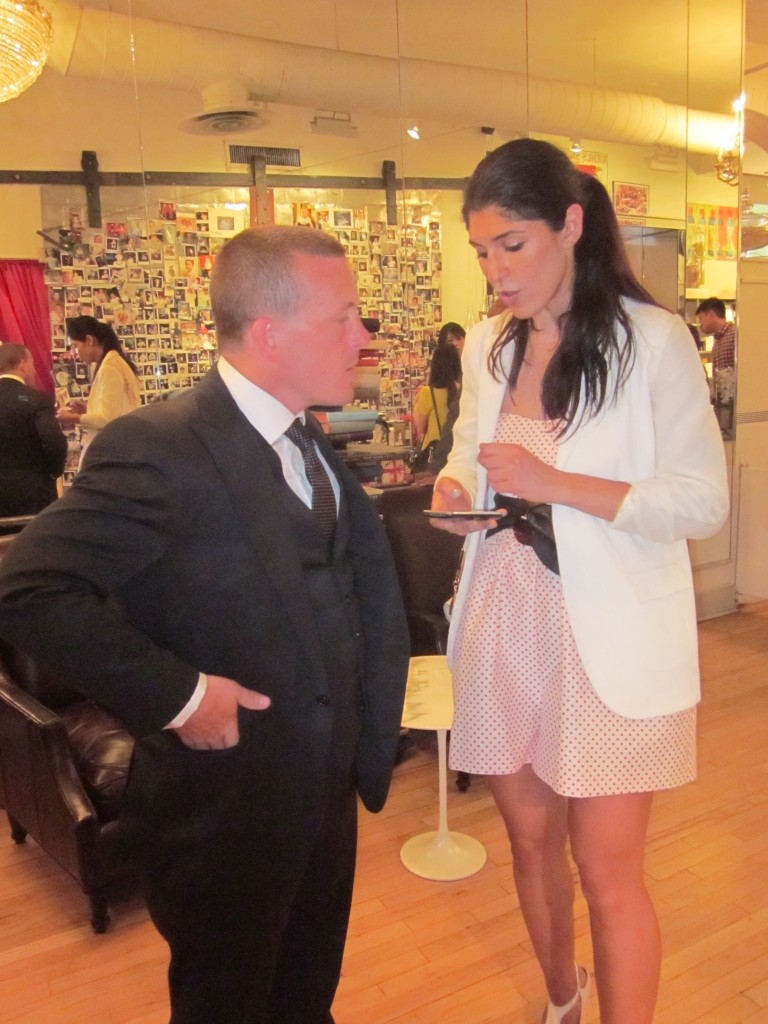 Okay fine, technically someone else took the pictures, but still!
The Sartorialist for Kiehl's Limited Edition Dopp Kit for Men is available exclusively at the Kiehl's New York Flagship store (109 Third Ave., NYC) and Kiehls.com
What am I wearing? Alice Roi red/white romper, Nicole Miller White Jacket, Vintage black belt, Jill Stuart white shoes