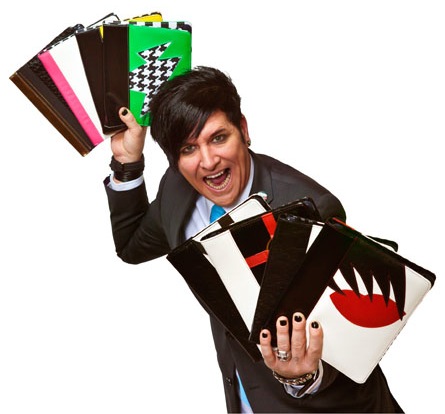 The Washington-based mobile accessories line, Maroo, has partnered with Project Runway winner, Seth Aaron to create an exclusive line of fashion iPad 2 covers ($149-$199).
"We're thrilled to announce that Seth Aaron is designing exclusive iPad 2 covers for us!" said Michael Shaver, Senior Vice President of Maroo and Cyber Acoustics. "These unique, limited-edition covers are custom-designed by Seth Aaron himself. Working with materials and hardware he personally selects, Seth drives the aesthetic from beginning to end. Combining haute couture, rock, and even whimsical influences, he continually brings fashion-forward ideas to the Maroo family. You'll discover the Seth Aaron line of iPad covers are on a completely different level of luxury and style."
I love me a stylish accessory, they are so fun! It looks like they came out of a colorful, fashion-oriented comic book!
Additional styles available on Marrow.com