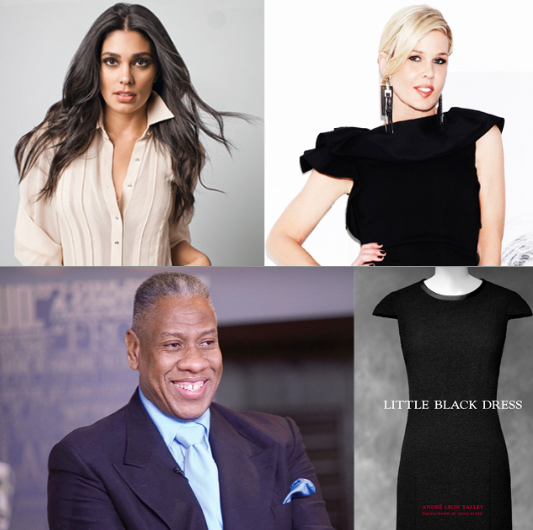 This week, the French Institute Alliance Française (FIAF) is kicking off The Power of Style, a series of talks featuring fashion experts, designers, and entrepreneurs who are reimagining the significance of style.  The panels will be hosted in NYC (details below) and are open to the public. Admission is $20 per event for FIAF Members, $25 for Non-Members.
Here's the Schedule:
Wednesday, April 10 at 7pm – Style for Social Change: Fashion's New Philanthropists with Rachel Roy and Mary Alice Stephenson.
WHERE: FIAF—Florence Gould Hall, 55 East 59th Street (between Park and Madison Avenue)
Meet two innovative leaders who are redefining fashion as a tool for social empowerment and improvement. Designer and entrepreneur Rachel Roy and celebrity stylist, beauty expert, and founder of Glam4Good, Mary Alice Stephenson, share inspiring stories and ideas on how style can change lives.
Monday, April 15 at 7pm – Celebrating the Little Black Dress with André Leon Talley. 
WHERE: FIAF—Florence Gould Hall, 55 East 59th Street (between Park and Madison Avenue)
The little black dress is a wardrobe icon and an important reflection of social trends. Join renowned fashion authority, television personality, and Vogue Contributing Editor André Leon Talley as he traces