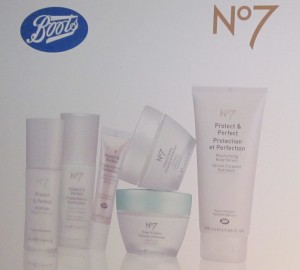 Last week, I had the pleasure of joining Britain's leading pharmacy-led health and beauty retailer, Boots for an evening of pampering, complete with manicures, skincare consultants and cosmetic advisors.  Hosted at the Norwood Club in NYC, Steve Llyod, (CEO of Boots) and Sandra Gabriele (their VP of Marketing & Communications) introduced myself and fellow beauty bloggers to the UK brand and their No7 collection.
Here's some fun facts I found out.
1 in 7 UK women owns a Boots No7 product.
Boots is the original creator of ibuprofin in 1969.
Boots and No7 specifically is Britain's #1 skincare and cosmetic brand (bigger then L'Oreal, Olay..).
The No. 7 Protect & Perfect Serum ($23) is their best seller in the US and abroad! One is sold every 8 seconds at Target.
Studies show the No. 7 Protect & Perfect Serum actually visible reduces the appearance of deep lines and wrinkles and as you continue to use it the more effective it becomes. And won the Good Housekeeping Anti-Aging award for Best Anti-Aging Serum .
Target carries 6 Boots brands: No7, Botanics, Destination Brand, Boots Original Beauty Formula, Expert, Time Dimensions and Hawaiian Islands/Mediterranean/Amazon Forest Bath & Body.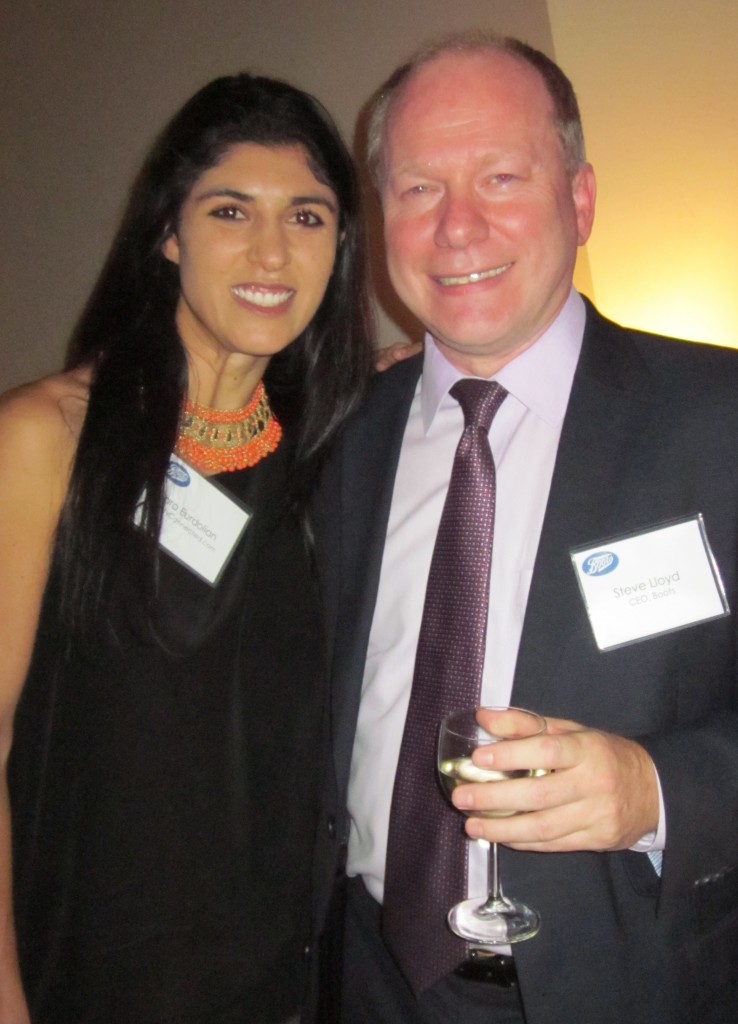 After the speeches, I took some time out with Steve Llyod, CEO of Boots to ask a few more question:
The UK is obviously your largest market. Where does the US rank?
The thing about the US is that it's a huge market so one of the advantages of being in Target and going national is you can have access to a lot of people. The US is the 3rd biggest in terms of beauty sales.  We're Thailand's largest pharmacy chain and they rank just above the US, but we've been there for 15 years. Boots has only been national in the US since 2007.  And the US market has nearly caught up to Thailand so it will likely overtake them next year.
Any plans to expand in the US beyond Target?
Yes, in the 1st qtr calendar we will have an additional retail partner. I just can't tell you which one it is; but it's a national chain.
Will you be in all of their locations or select ones? Can I guess the retailer?
We will be