-PC Fashion Corespondent, Tiffany Piñero of Tiffany Piñero Style

Making their New York Fashion Week debut, denim line DL1961 held their first runways show this season at Pier 57 on Manhattan's westside. The space was filled with the aroma of cotton candy and piles of the young, fabulous types. A few noteable names on hand were DJ Mia Moretti and electric violinist Caitlin Moe who entertained the crowd post show, along with singer, songwriter Neon Hitch and Kristin Chenoweth.
The show started out with a show in itself as the first model made her way down I thought, that is some kind of runway walk? Only to realize, she was one of a dozen professional ballerinas sashaying in white denim to the raging pipes of Florence and the Machine. Following the mini performance came the Spring 2013 collection which had styling contributions from Nylon's Editor-at-large Dani Stahl. There was a distinct edge in the looks countered with ease by messy side braids and sunkissed faces. A pair of red leather pants with interesting topstiching and slim denim with rose gold hardware were the must-have highlights for the ladies. As for the gentlemen it was all about fit and signature washes, keeping looks clean with v neck tops and breezy cardigans.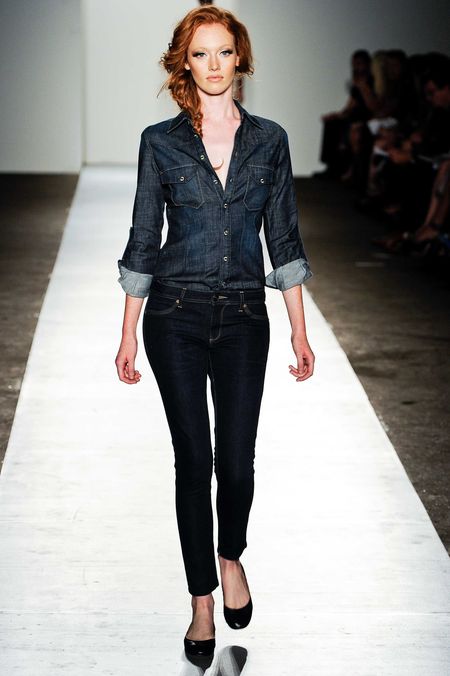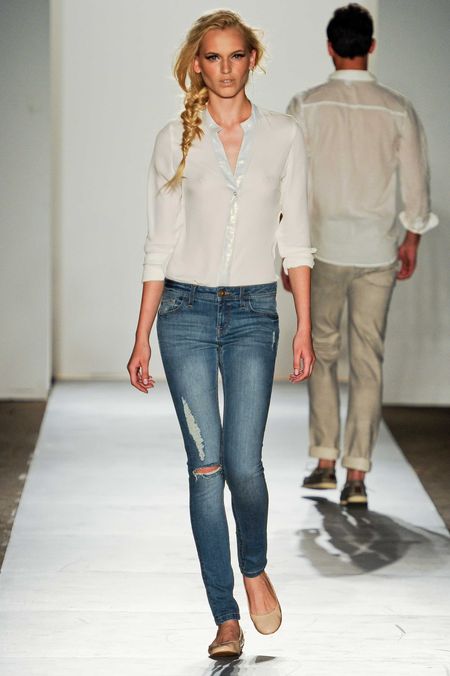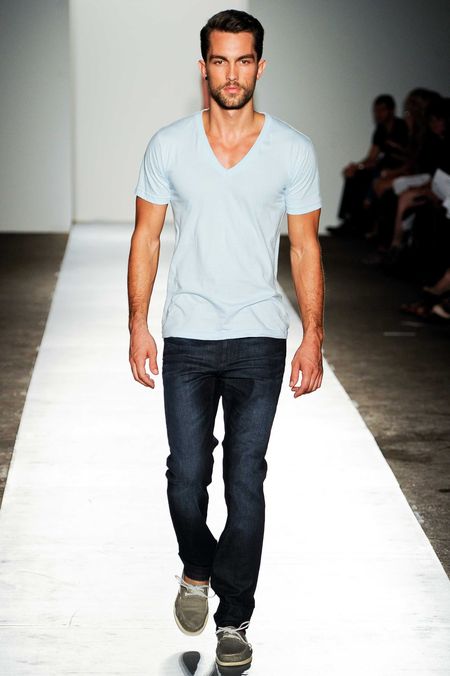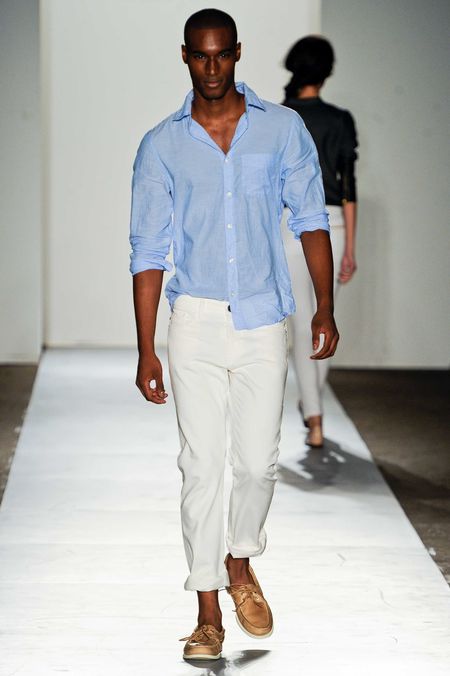 Images courtesy of denimhunt.com