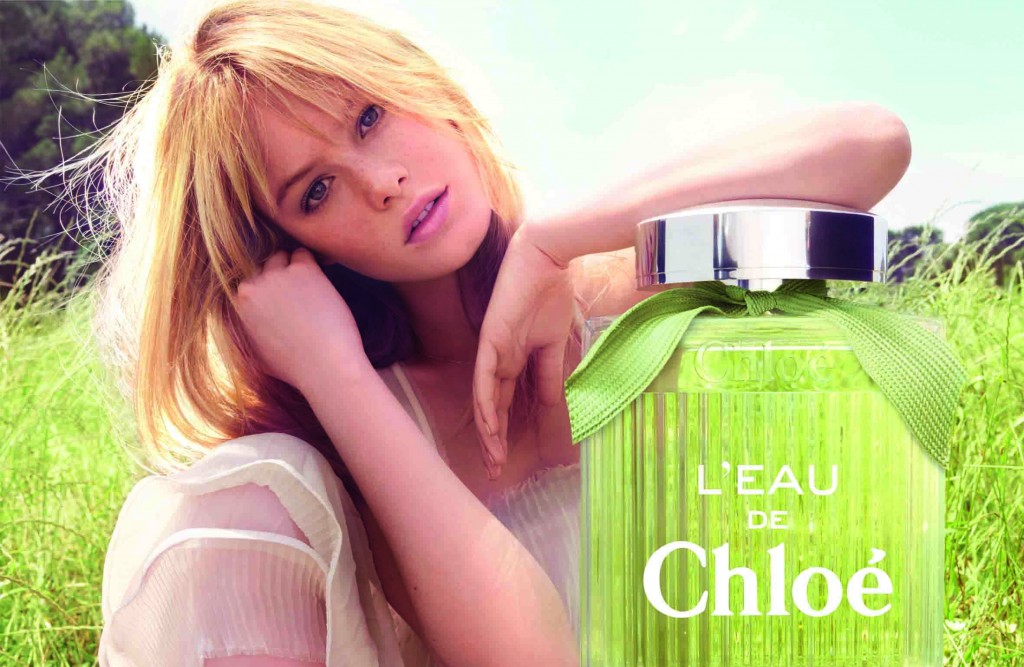 In all my fashion week excitement (and posting), I had to take a break to post about the new Chloe Fragrance that is coming out this month! I'm a fanatic when it comes to Chloe fragrances, so I was very excited to receive the lasted edition to their collection: L'Eau de Chloe. Look at how pretty print campaign is! It features 21-yr old French model  and actress Camille Rowe-Pourcheresse, as the face of the fragrance.
I find the other Chloe fragrances, while all unique still resemble each other in smell; L'Eau de Chloe is the most different from it's collection counterparts. Bottled in the iconic Chloe bottle, L'Eau de Chloe is a very airy, crisp, summery floral that carries a green outdoorsy scent with undertones of rose and citrus. The fragrance opens with refreshing notes of grapefruit, cedrat and sweet peach, blended with natural rose water, and ends with warn notes of cedarwood, patchouli essence and amber.
Enjoy the behind-the-scenes footage from shooting the ad campaign, directed by Mario Sorrenti. In case you're wondering the song, it's Ready for the Floor by Lissy Trullie.
DISCLAIMER: A complimentary sample of L'Eau de Chloe was given to Pretty Connected by a company representative. Pretty Connected was under no obligation to write this review.