It occurred to me during my trial and tribulations through endless self tanner products that so much of your experience comes down to the application.
So while I always recommend following the directions with any given product your trying, here are some general application tricks for a flawless (and longer lasting) finish: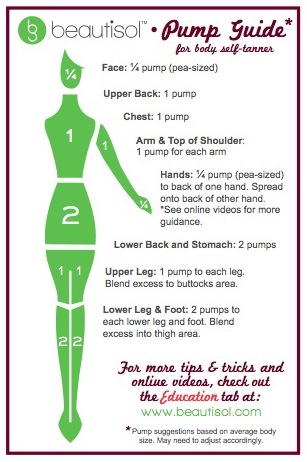 Always apply products to freshly cleansed skin –as in it's best right out of the shower (otherwise you're asking for an uneven application and streaks!).
Do a patch test 24-48 hour in advance – See how you like it before you put it all over your skin. Better safe then sorry!
Wax at least 24 hrs in advance, shave at least 12 hrs in advance – It's not advised to apply self-tanner on red or irritated skin.
Avoid deodorant, perfume, or essential oils during application – it can interfere with your self-tanner!
Apply a body lotion to dry areas such as knees, elbow, and heels – that will help keep the tan consistent.
Use disposable gloves and wash your hands between