As someone who's especially chesty and has at many points felt self-conscious about their bust, I know the importance of finding the right bra (that preferably doesn't look like something purchased it in the grandma section). Chantelle bras are the best of both worlds; supportive and flattering while still managing to be unbelievably sexy and gorgeous in design and fabrication. I mean if you want to feel seriously hot… this is the lingerie to own. So we're giving two Chantelle sets away!
WIN IT! We're giving away 2 sets of the Chantelle C Chic Sexy set ($100 value): 1 on this blog on 1 on twitter!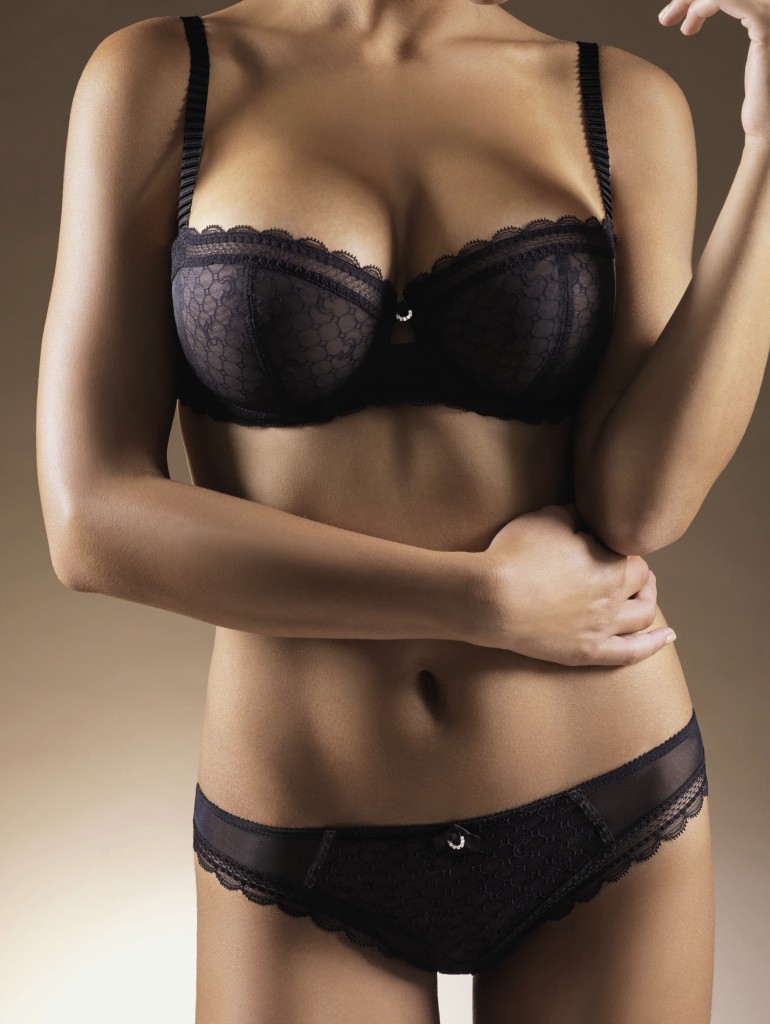 TO ENTER: Leave a comment on this post — any nonspammuy (happy) comment, automatically enters you.
And/Or
Follow @chantellebras on Twitter, and  tweet: Would you love to win a Chantelle lingerie set? RT and follow @ChantelleBras and this set could be yours: http://bit.ly/KXkdfg
**Extra credit: "Like" Chantelle on Facebook: Facebook.com/ChantelleLingerie
Now for a sneak peek at their Fall collection! I was in lingerie heaven — look at all of these beautiful patterns and rich colors! The collection was inspired by precious gemstones and haute couture high fashion.