Welcome my lovely new writer, Naomi! A self professed fashion fanatic and transplant from Chicago to NYC. She'll be helping me cover some of my events since I can't be in 12 places at once (although I try). This is Naomi's first post with many more to come!
###
BCBGMAXAZRIA is a brand that has been on my fashion radar since I first became interested in the industry. You can imagine, then, my excitement when Lara gave me the opportunity to sub in for her and preview the brand's Resort 2013 collection. Here's a bit of an overview of my experience with the six labels that fall under BCBGMAXAZRIAGROUP's which includes BCBGeneration, Max and Cleo, Manoukian, BCBG Resort Runway, BCBG RTW, and Hervé Léger (listed below in ascending order by price point):
1. BCBGeneration: This collection is fun and flirty. Lace and cutouts are notable characteristics of Generation, as well as the mix and matching of prints. Generation is broadening their denim assortment to have more color, tie-die, and dipped looks as well. It's a great collection for the fashionable folk who are more price-cautious or might not be able to afford the haut-est of haut couture like myself. Price point for this collection falls under $200.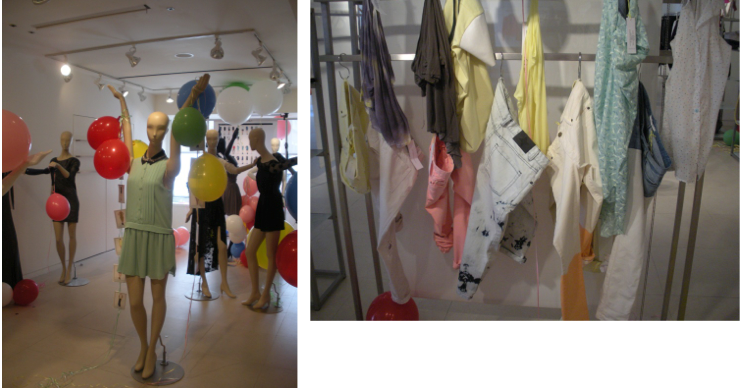 2. Max and Cleo: Geared towards the 20s/30s age group, the Max and Cleo collection has a dress for every occasion. From your colorful daytime dress to your nighttime cocktail dress, this is the collection to turn to if you like a youthful yet classy look. Price point under $200.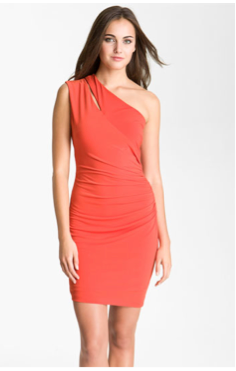 3. Manoukian: The newest brand within the BCBGMAXAZRIAGROUP, Manoukian originated in Europe, but is gracing the US starting in September at Lord & Taylor! Known as the "Ann Taylor" of Europe, the Manoukian is classy and conservative, while still fashionable, making it the perfect collection for the modest working girl. Price point ranges from $100-$300.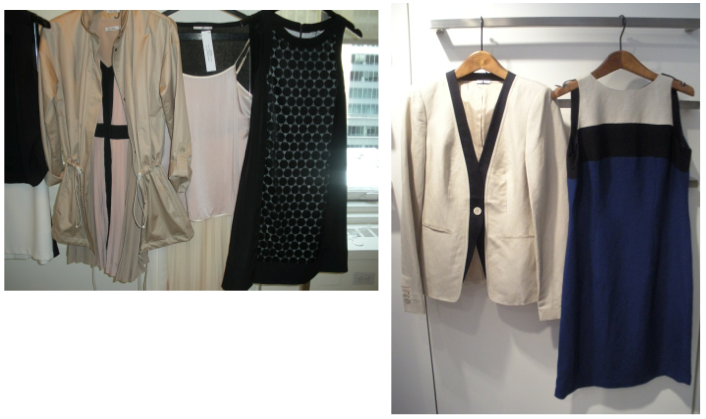 4. BCBG Resort Runway: The Resort runway collection was inspired by the woman who is adventurous and ready to explore exotic places. This woman is embodied in the fun prints and awesome pops of color that are intermingled with the patterns. The price point of this collection can be upwards of $500.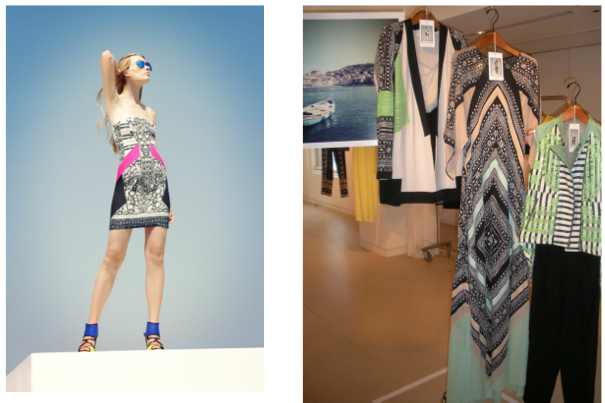 5. BCBG Ready to Wear: The RTW line mimics the Resort Runway collection in that neon pops of color that are scattered throughout. Fun prints in a variety of silhouettes make for great statement pieces. (The Price point of RTW mimics the runway as well…).