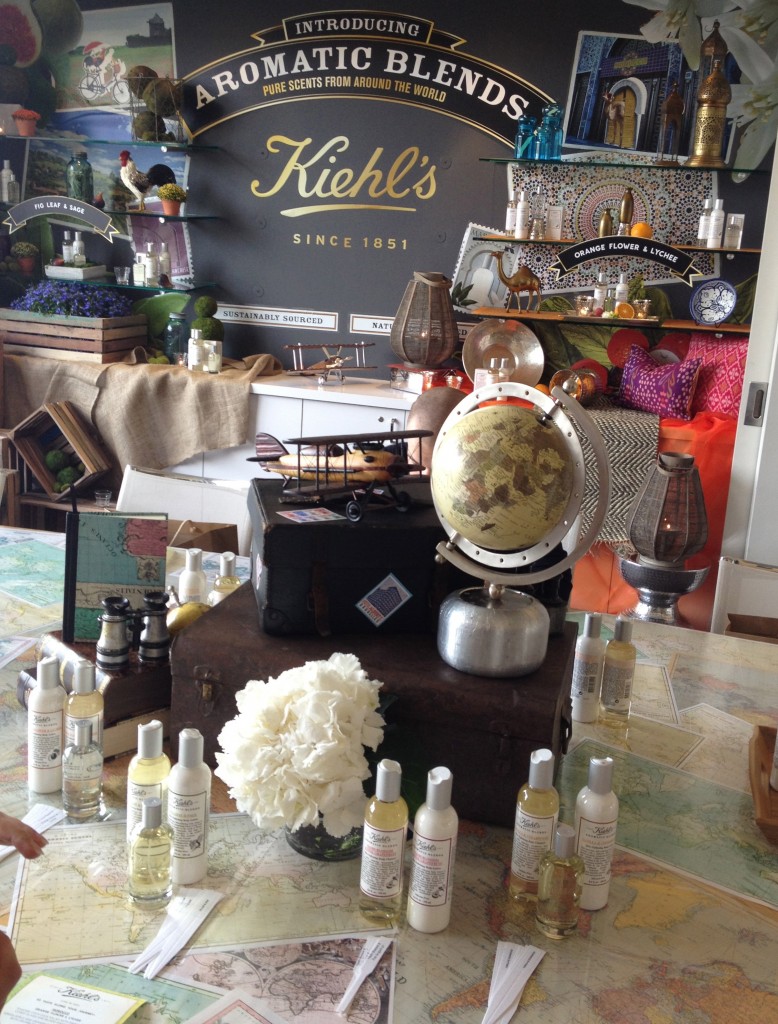 Okay Kiehl's fans, good news! The skincare brand is introducing a new fragrance category: Aromatic Blends!
Launching with four scents, Orange Flower & Lychee, Vanilla & Cedarwood, Nashi Blossom & Pink Grapefruit, and Fig Leaf & Sage; each Aromatic Blend is available in a Fragrance ($40/30ml, $75/100ml), Skin-Softening Body Lotion ($26) and Skin-Softening Body Cleaners ($24).
Formulated with sustainably sourced notes from all over the world, Aromatic Blends are designed to take Kiehl's customers on a voyage through the lush countryside of Provence, a desert oasis in Morocco, the dense jungle of Uganda and the tranquil gardens of Japan. This journey will be evident through their window displays and reminiscent as you smell each, unique fragrance in-store.
While the collection doesn't officially launch until July 10th (don't worry, they are available now for pre-order on Kiehls.com), we're excited to share a sneak peak of the Kiehl's fragrances and the visuals!