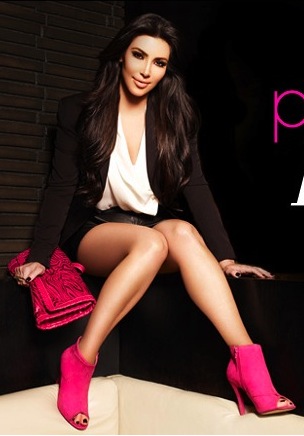 As most of you know, October is National Breast Cancer Awareness Month.  And to help raise funds for the cause many fashion and beauty brands are donating a portion of their sales to the cause. Below are some items in support!

ShoeDazzle – has created a special pink line consisting of a hot pink 'The Beth' bootie, 'The Baila' scarf, and 'The Hope' clutch (featured above on Kim Kardashian), $40 each. 10% of all sales of these pink items will be donated to the Susan G Komen Foundation for the Cure.
Ralph Lauren – Donating 10% of proceeds from all Pink Pony products to the Pink Pony Fund for Cancer Care and Prevention. The Pink Pony collection includes men's and women's clothing, sportswear, accessories and gifts.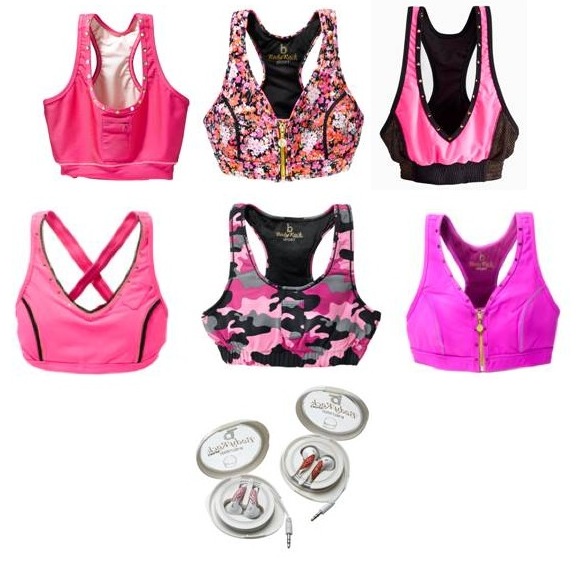 BodyRock Sport – will be donating 10% of the proceeds from the sales of all pink-colored bras (6 styles) and headphones (2 colors) to Susan G. Komen For the Cure.

aerie – the intimates and apparel line by American Eagle Outfitters, will donate a dollar for each bra purchased from October 18-31st to Be Bright Pink.
Skyn ICELAND – Pink Detox Kit for stressed skin. $5 from the sale of each Pink Detox Kit sold in October will be contributed to the Cancer Support Community.
Ouidad – As a breast cancer survivor, Ouidad, the woman behind her namesake curly hair line created the Curls for a Cure campaign to help fund the fight against breast cancer. Her company will