How awesome does this sound? I'm a huge 20×200 fan — several of my office and apartment art is attributed to this website. So if you're in need of some redecorating, head to the 20×200 Deck The Walls Shopping event! Plus they have ping pong, so clearly, I'm in!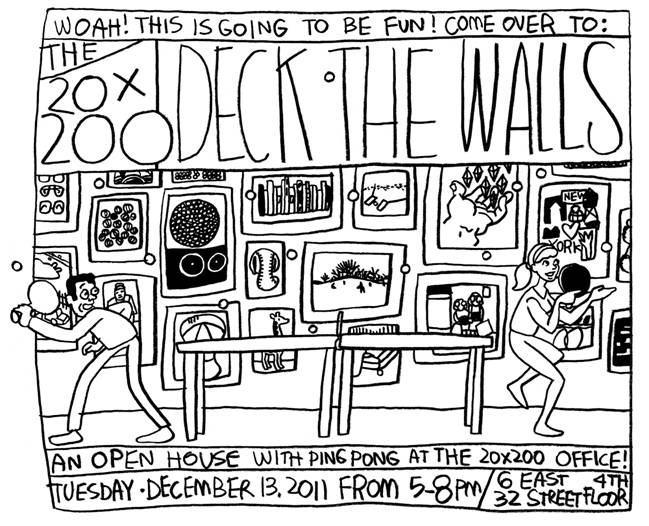 What:   20×200 Deck The Walls Open House
Ever wish the 20×200 online gallery came to life as a physical art wonderland? The 20×200 team invites shoppers to browse a selection of popular ready-to-hang framed prints available to order at their 20×200 loft. Framed print purchases will conveniently be delivered to all New York City residents the next day, free of charge!
When: Tuesday, December 13, 2011; 5pm – 8pm
Where: 20×200 Loft @ 6 E. 32nd Street, 4th floor, New York