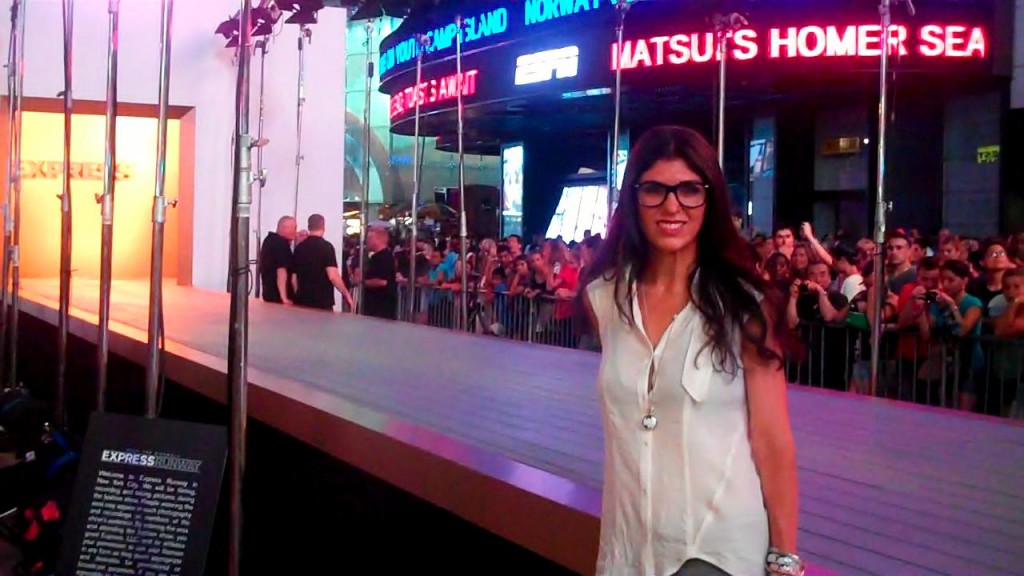 What an exciting weekend! As I mentioned last week, I partnered with Lucky Magazine and Express to help raise awareness and cover their festivities on Saturday. The day started at 9am when Express took over Times Square and attempted to break the Guinness World Records title for the most people modeling on the catwalk. Well they succeeded!! Taking the title from Galeries Lafayette in Paris which had 521 participants from September 2010, Express now holds the record with 1,243 participants.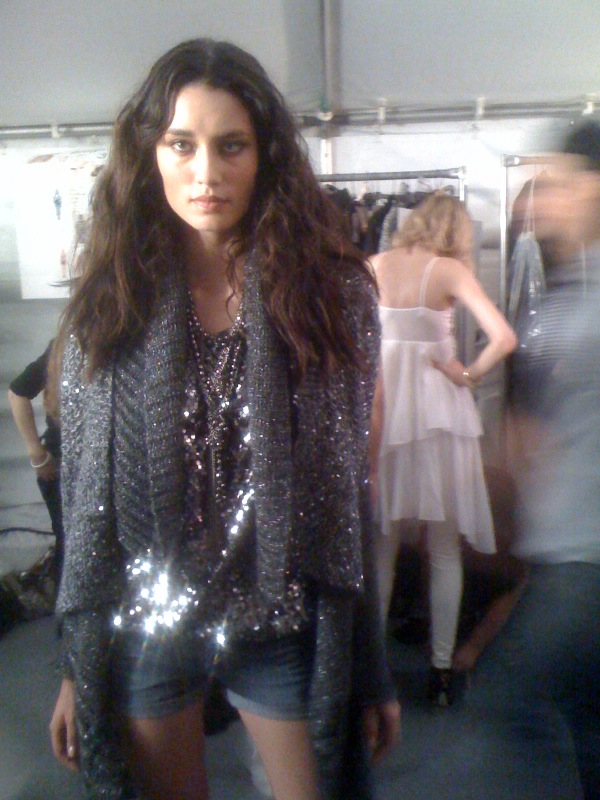 That evening, Express previewed their Holiday 2011 runway show. Streaming live from Times Square fans could watch from the streets or on Express.com. Being one of the 8 featured bloggers to partner with them for the campaign, I had the honor of being front row for the show; mere seats away from (deep breathe) Catherine Malandrino and the high-ups at Express, including Lisa G. (yes, Lisa G. as in twitter's @ExpressLisaG – sigh).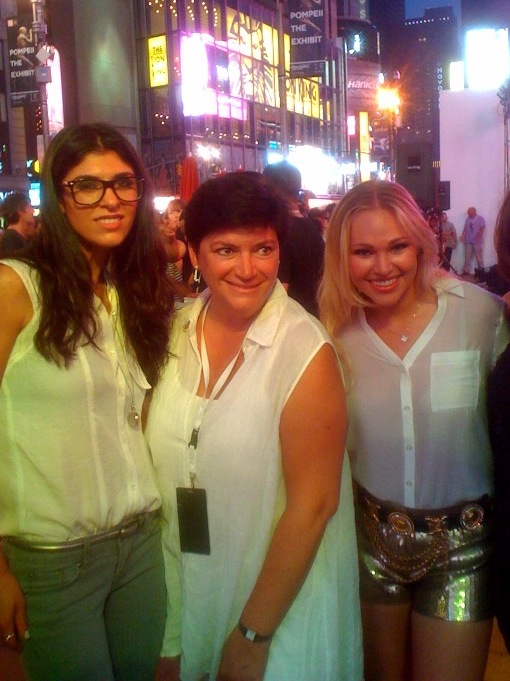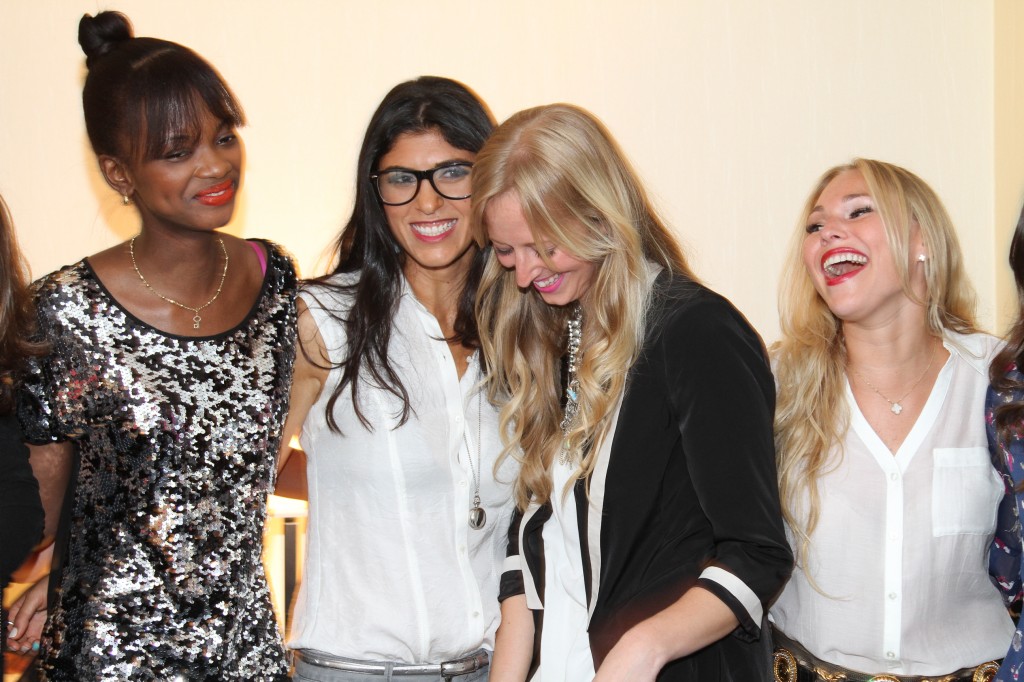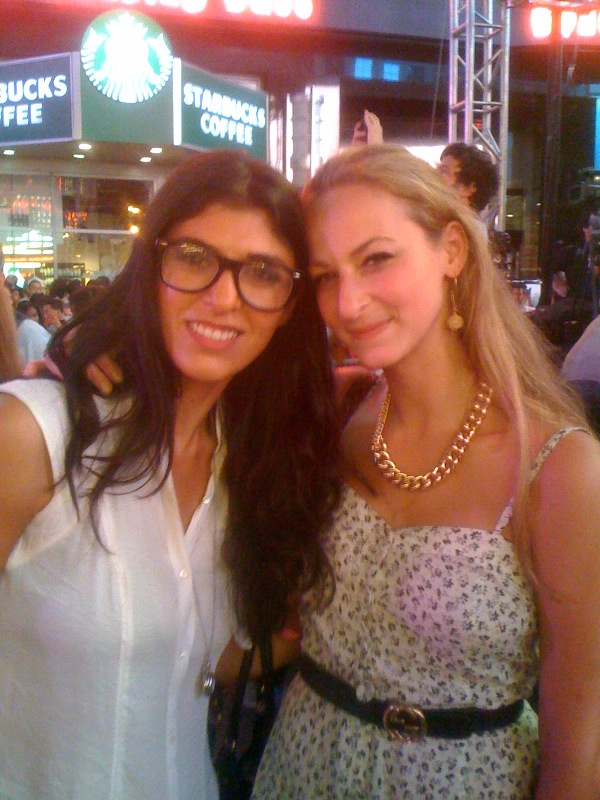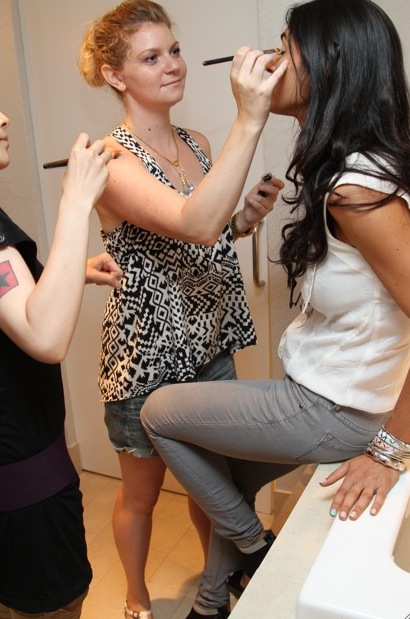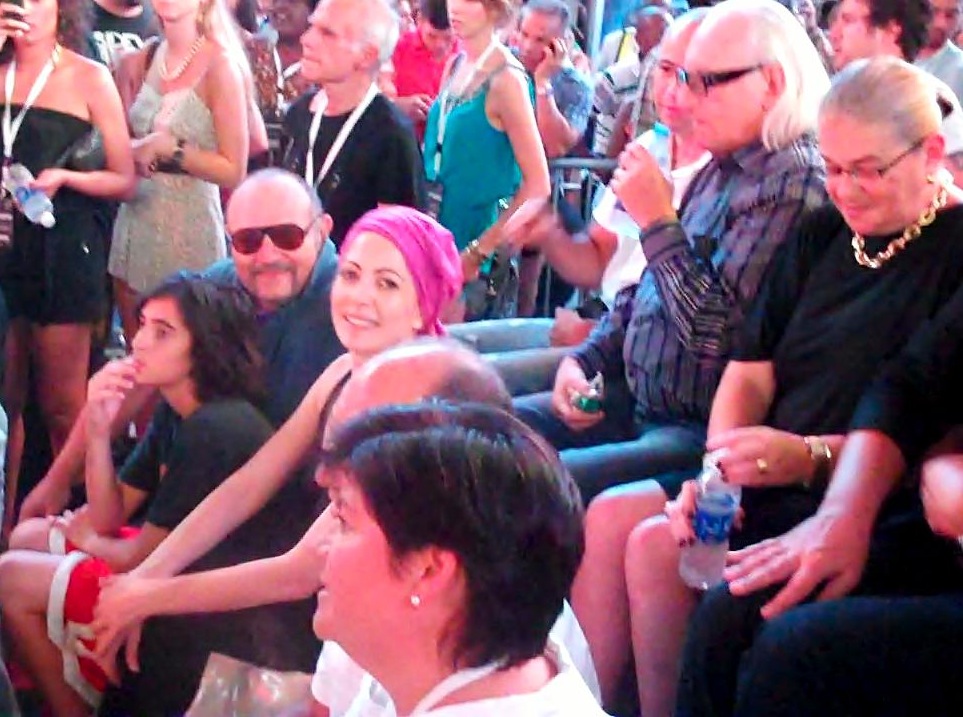 I had a blast! Lucky Magazine was nice enough to host my fellow bloggers (Diary of a Fashion Addict, Sweet Caroline in the City,  Miss Whoever you are, Court and Hudson, Aspiring Socialite, My Visa Hates Me, and  The Budget Babe) and I at the Muse Hotel to get ready for the show. We we're outfitted by Express and given our creative range style our looks (there is so much cute stuff at Express right now!). The ladies behind Predame.com did our makeup (have you heard of them? They come to you fully equipped to do your parties makeup for the ultimate ladies-night-out).
Express helped me embrace my nerdy-chic style with their amazing fake glasses! Scope my style:
Express faux-glasses, Zelda Jean Leggings ($69.90), Mixed Texture Bangles ($24.90), Enamel Hinge Bracelet ($19.90 in blue and pink), Metal Bamboo Wide Hinge Bracelet ($24.90). Top/shoes on loan from Nicole Miller, nail polish compliments of Sally Hansen and Ginger+Liz (in shade Boy Toy).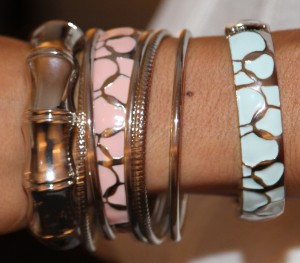 We then took to the tents for a behind-the-scenes peek into the hair, makeup and of course clothes! I was tweeting up a storm that night! Then came time for the show, which was HOT! HOT! HOT! And that's not just in reference to the 100 degree weather outside. The women's collection was filled with flirty dresses, wide-leg pants with fitted suit jackets and lots of sequence; while the men we're holding their own looking quite dapper in their fitted suits and jackets!
Check it out for yourself (unfortunately I could only upload the 2nd half of the show, the whole thing was you long for YouTube):
http://www.youtube.com/watch?v=rA3GmCDNb38
There are so many pieces I want! Although I'm especially lusting after this sequence number: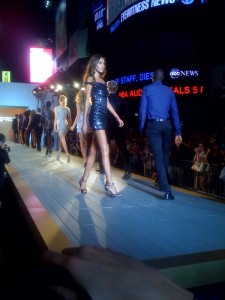 Which is soon to be in my closet –where you can be sure my nerdy glasses and I will be taking it out for a night on the town!
Thank you Lucky Magazine and Express for a wondering evening!
Disclaimer: Each featured blogger was outfitted for the event compliments of Express and awarded a $200 gift certificate.