As most of you know by now, Haiti needs our help after Tuesday's devastating 7.0 magnitude earthquake.
Between the Red Cross and Charity Water, here's some easy ways you can get involved: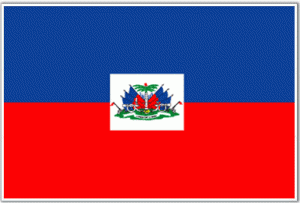 Donate Money
Donate Blood
Donate Items
Donate Your Time
Time Spread the Word
I'm participating in all of the above between these two organizations.  If I can do all five, consider trying to do one.  I never want to sound preachy but every little bit helps and now is the time to unite and make a difference.
Text "Haiti" to 90999 to donate $10 to the Red Cross.  The donation will appear on your cell phone bill. They are also accepting volunteers and blood donations.  Visit http://www.redcross.org/ or call 1-800-REDCROSS.
Charity Water is turning their office to a drop-off point and has a plane leaving NYC for Haiti TUESDAY, Jan. 16th.

HERE'S WHAT HAITI NEEDS MOST RIGHT NOW:
Blankets*
Tents*
Soap
Feminine hygiene products
Sleeping bags*
Medical gloves
Bandages/gauze
Cases of bottled water
Please do not mail these items to their office, but drop them off to 200 Varick St, Suite 201.  Items can be dropped off from Friday 9 a.m. to 5 p.m., Saturday 12 p.m. to 4 p.m., Monday 9 a.m. to 5 p.m. For more information visit: http://charitywater.tumblr.com/
Some additional great organizations to donate/get involved with:
For information on the unfolding situation visit: